Allison Kaplan
Vice President of Content/Owned Media, MSP Communications; Editor-in-Chief, Twin Cities Business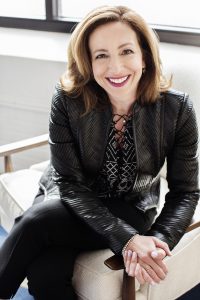 Allison (Ali) Kaplan is vice president of content for MSP Communications' Owned Media division, which includes Twin Cities Business magazine, where she also serves as editor in chief. In this dual role, Ali oversees digital content for both TCB and sister publication MplsSt.Paul Magazine, contributes to overall strategy and new initiatives for the magazines and leads the Twin Cities Business editorial team, including print and events.
At heart, Ali is a writer, an editor, a speaker and a storyteller who takes an entrepreneurial approach to journalism—from the creation of her own Ali Shops brand and blog in the dark ages before Instagram to the more recent development of a TCB podcast about business leadership and innovation called By All Means, which she hosts. Previously, she served as senior editor of shopping and style for Mpls.St.Paul Magazine, where she wrote an award-winning retail column that bridged the space between business and lifestyle.
An authority on retail, trend and consumer experience, Ali's writing has appeared in numerous publications including Lucky, Delta Sky Magazine, and The St. Paul Pioneer Press. She appears regularly as an on-air expert for television and radio. She also hosts the weekly radio show Shop Girls on myTalk107.1.
Ali started her journalism career as a newspaper reporter and columnist. She is a graduate of the University of Wisconsin-Madison School of Journalism and Mass Communication.