Andy Katz
Digital Reporter, Analyst and Host, NCAA, Big Ten Network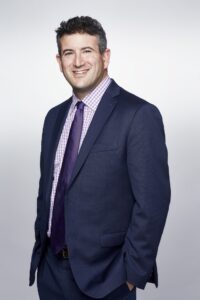 Andy has been a journalist for over three decades across the country at newspapers, major television networks and across a multitude of digital platforms. He is currently a national correspondent for all NCAA digital platforms, March Madness men's basketball and for nearly three years has hosted the NCAA's Social Series – a digital show focusing on the most pressing issues facing the thousands of student-athletes and administrators across all three Divisions. Andy is also a lead analyst for the Big Ten Network, a reporter and analyst for Turner Sports, a contributor to NBATV's NBA Draft coverage and a Foxsports.com digital correspondent among many other digital outlets.
Andy spent 18 years at ESPN as the original national college basketball reporter, adding duties as a backup host for the critically acclaimed Outside the Lines news program for a three-year span and was a national reporter and podcast host for the network. He was the creator of Baracketology, doing an NCAA Tournament bracket with President Obama for all eight years of his presidency. During Obama's two terms in office, Andy conducted a number of one-on-one interviews with the former President on basketball, coaching his daughters and the anniversary of Title IX.
Prior to his arrival at ESPN, Andy spent nine years at two newspapers – the Fresno Bee and the Albuquerque Journal. During his Wisconsin career from 1986-90, Andy was the youngest sports editor at the Daily Cardinal as a first-semester sophomore, worked for WIBA-radio, the Wisconsin State Journal and, as a senior, the Milwaukee Journal. Andy led the coverage for the Milwaukee Journal of the 1990 national championship Wisconsin men's hockey title run.
Andy has been married to Denise Padilla since 1994 and the couple have two children, Lucia, a junior at Northwestern, and Salvador, a senior at Loomis Chaffee and a member of the Duke class of 2027.