Lee Newman
CEO, MullenLowe U.S.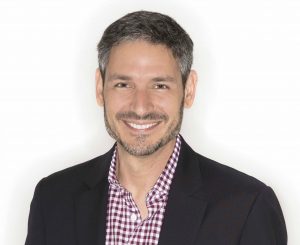 Throughout his career, Lee has demonstrated a passion for innovation and a belief in the power of creativity to achieve extraordinary business results. As CEO, MullenLowe U.S., he oversees all four domestic offices, ensuring seamless integration and collaboration on work for leading challenger brands including Acura, Whole Foods, Apple, JetBlue, Patrón, U.S. Cellular, Ulta Beauty, Royal Caribbean and American Greetings.
After graduating from the University of Wisconsin-Madison in 1992, Lee started his career at Leo Burnett in Chicago as a Media Planner on the Procter & Gamble and Walt Disney World businesses. Lee joined Fallon in 1997, where he went to work on the BMW account. He eventually grew into the position of Account Director, overseeing advertising as well as the bmwusa.com website. He was part of the team that developed the groundbreaking BMW Films campaign, which won "Best of Show" at Cannes and "Campaign of the Year" from Ad Age and became a Harvard Business School case study.
Prior to joining MullenLowe U.S., Lee served as President of Ogilvy Chicago, managing all aspects of their integrated offering. Before that, he served as Managing Director of Wieden+Kennedy Amsterdam. During his four years there, the office added new clients, significantly increased profitability and expanded its footprint to include Russia and the Middle East. In 2011, The Gunn Report named Wieden+Kennedy Amsterdam the most creatively awarded agency in the world.
Lee lives in Los Angeles and has an 18-year-old daughter Samantha, who has many curls, and a 14-year-old son Daniel, with just one.