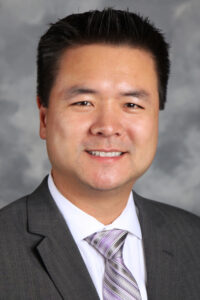 Name: Brian Lee
Title and Organization: President, Revelation PR, Advertising & Social Media; President, Revelation Events; Editor-in-Chief, MadisonStartups.com; President, EatDrinkMadison.com; Co-Founder, TryaTaste
Graduation Year and Degree: 2002 BA in Journalism
Brian Lee does a little of everything, and does it well. From running his own PR and events businesses to managing websites focusing on the Madison startup and food scenes, Brian has used his J-School experience to create a unique career in strategic communications. In addition to his business ventures, he is also an instructor for Wisconsin Alumni Research Foundation's UpStart program for female and minority entrepreneurs and serves as one of Madison College's Entrepreneurs in Residence. We caught up with Brian to hear more about his career and what advice he has to J-Schoolers who want to do what he does.
When it comes to your career, what are you most proud of?
A few years ago, I was honored to be named the Communicator of the Year by the Madison chapter of the Public Relations Society of America. Also, my agency celebrated 10 years in business in 2021. Let me tell you, it is not easy to run a business, and I'm proud that we've made it this far.
What advice would you give to a J-Schooler who wants to do what you do?
One piece of advice I received 20 years ago that I want to pass along today is to learn the business side of things. It has helped me tremendously in my career, not just for running multiple businesses, but also for understanding how strategic communications fits in with how a business operates. If you ever want to have a seat in the C-Suite, you'll need to sharpen your business acumen.
What is your favorite J-School memory? 
I have so many. First, I want to note that I was in the first class in the new strategic communications track (before that, PR and advertising were two different majors). Thus, I was in the first class to take J202. I remember many of my classmates and I were surprised by the workload. Most of my agency's interns come from the J-School, so I enjoy commiserating–I mean, chatting–with them about J202.
The other memory I want to share is all the friendships I made in J-School and PRSSA with people I still hang out with today. It's been wonderful to see how our professional and personal lives have changed over the years.