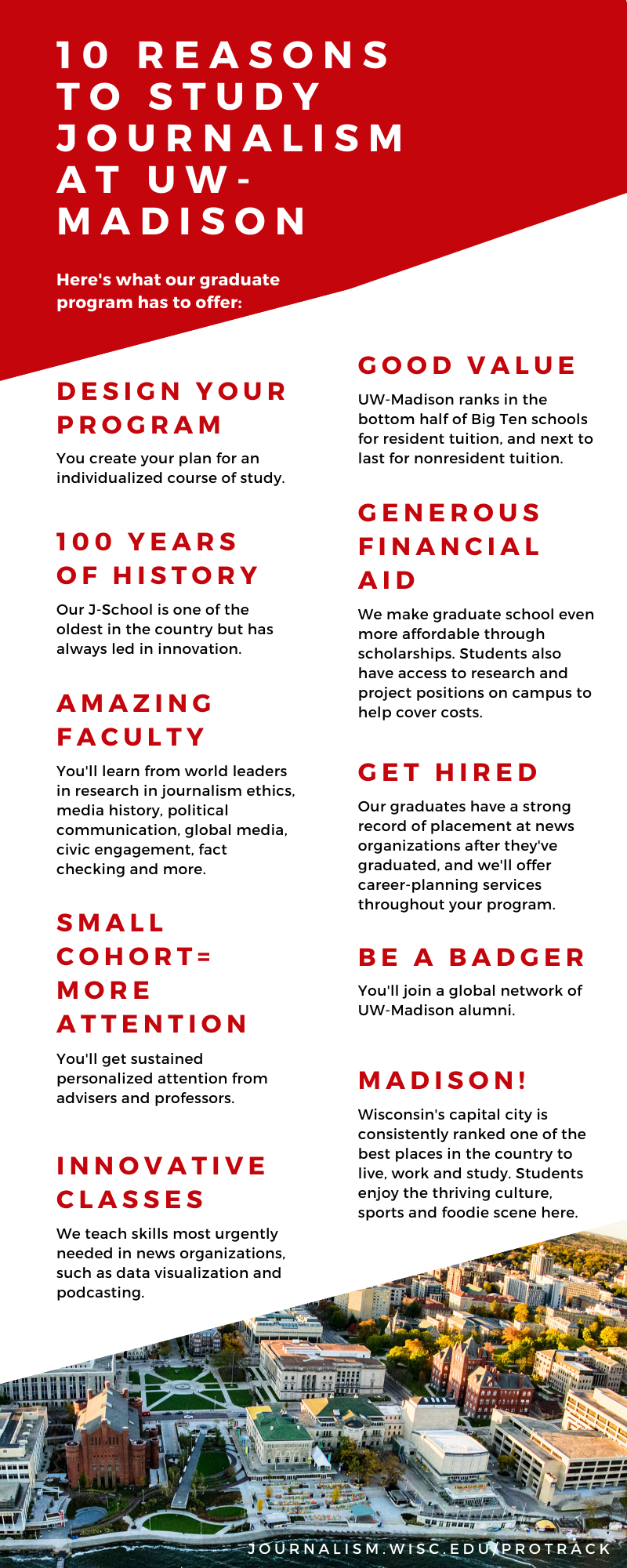 Text:
10 Reasons to Study Journalism at UW-Madison
Here's what our graduate program has to offer:
Design Your Program
You create your plan for an individualized course of study.
100 Years of History
Our J-School is one of the oldest in the country but has always led in innovation.
Amazing Faculty
You'll learn from world leaders in research in journalism ethics, media history, political communication, global media, civic engagement, fact checking and more.
Small Cohort = More Attention
You'll get sustained personalized attention from advisers and professors.
Innovative Classes
We teach skills most urgently needed in news organizations, such as data visualization and podcasting.
Good Value
UW-Madison ranks in the bottom half of Big Ten schools for resident tuition, and next to last for nonresident tuition.
Generous Financial Aid
We make graduate school even more affordable through scholarships. Students also have access to research and project positions on campus to help cover costs.
Get Hired
Our graduates have a strong record of placement at news organizations after they've graduated, and we'll offer career-planning services throughout your program.
Be a Badger
You'll join a global network of UW-Madison alumni.
Madison!
Wisconsin's capital city is consistently ranked one of the best places in the country to live, work and study. Students enjoy the thriving culture, sports and foodie scene here.