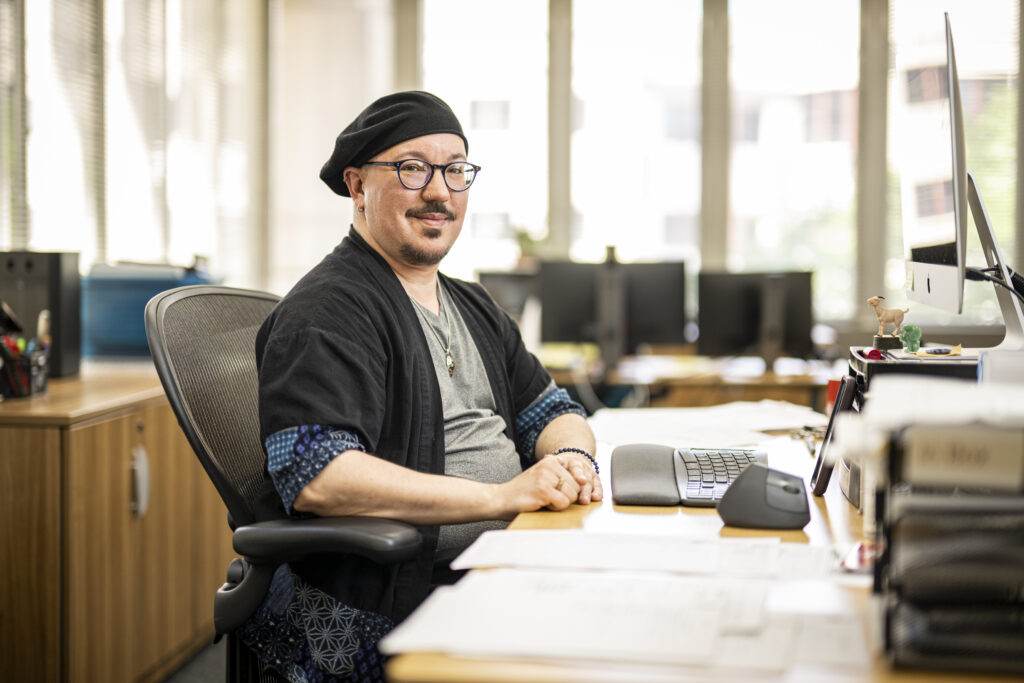 At the University Staff Congress Meeting on June 20, SJMC Administrative Support staff member Rowan Calyx was honored with a University Staff Recognition Award for his outstanding achievements.
The University Staff Recognition Award is presented to employees who demonstrate excellence in a variety of areas, including:
Promoting the image of the department through continual extension of service and courtesy to students, employees and the public
Consistently promoting excellence in themselves and colleagues
Exhibiting leadership and maintaining grace under pressure, deadlines or in crisis situations
Initiating and recommending innovative ideas which are implemented and result in better service or efficiency
Community service outside the university or within the university but not part of job responsibilities
Behavior or personality that makes the workplace more pleasant.
"There were moments in my 8+ years with UW-Madison, in the School of Journalism and Mass Communication that I doubted my efficacy and ability. Fortunately, SJMC has grown and changed since I started, providing stable daily operations and responsive leadership. Most importantly, I have a supervisor who both supports and recognizes my abilities, and I've never felt so appreciated in my life. Jenni Hart has truly supported my success at SJMC."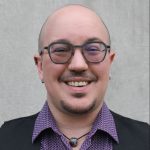 Calyx joined the department in 2013. He is responsible for a variety of administrative duties including event logistics, financial bookkeeping and much more.  His innovative ideas have reinvigorated SJMC's annual events and he is constantly striving to both modernize the department and make it a welcoming place for all people.
"I'm incredibly proud that Rowan is a recipient of a University Staff Recognition Award this year," said Jenni Hart, SJMC Department Administrator and Calyx's supervisor. "In my time at SJMC, I've witnessed Rowan grow not only professionally, but also emotionally. The care and concern he has for his colleagues are contagious."
In addition to his primary job duties, Calyx serves on SJMC's Inclusion Committee, working to promote and improve department culture. In the community, Rowan is an activist for transgender rights, a role which he also brings to the department by speaking to students enrolled in courses relating to gender and sexuality taught by Professor Lindsay Palmer.