The School of Journalism and Mass Communication Inclusion Committee is an 8- to 11-member group (depending on available personnel) made up of faculty, staff and undergraduate and graduate student representatives. All the students involved received a stipend for their labor.
The committee meets biweekly – and sometimes more often according to needs — to set goals for diversity, equity and inclusion in the department, make plans to meet those goals, implement action steps, and measure any outcomes. It is also tasked with responding to racial and other crises that happen on campus and in the world.
The SJMC Inclusion committee answers not only to the College of Letters & Science but also to the entire School of Journalism & Mass Communication community.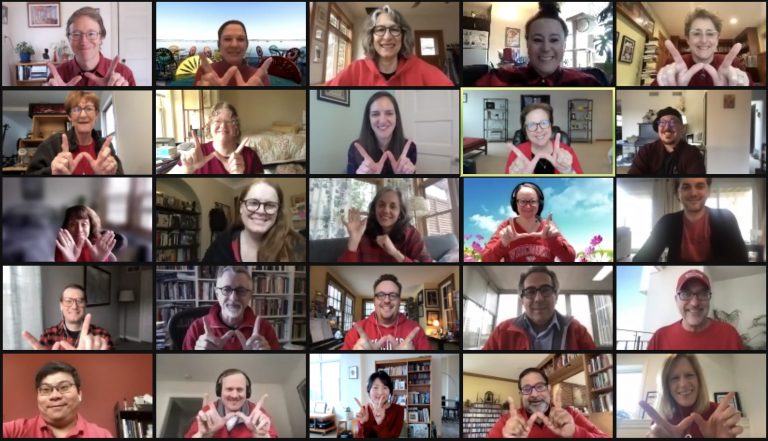 Mission
The School of Journalism and Mass Communication strives to be a place where everyone feels they belong, a place where they feel nurtured, a place where all of their identities are welcomed. By bringing together a variety of different voices, backgrounds, experiences and identities, our department gains rich perspective in our teaching, learning, research, and service.
In consideration of the institutional inequities that plague universities as big as the University of Wisconsin-Madison, we work in collaboration of SJMC community members to challenge bias and other forms of oppression that inhibit learning. In addition, it is our mission to train all of our students to understand how power and privilege work in our communication disciplines and professions and to teach them and ourselves how to improve these structures so that world is a better place for all.
Our Action Plans
Each year, the SJMC Inclusion Committee compiles a DEI activities report, summarizing the commitments and actions of the previous academic year, and outlining priorities for the future. This report is presented to the full SJMC community in May annually, when all faculty, staff, and students are encouraged to report concerns, weigh in on what was (or not) accomplished, and what we should focus on in the year ahead.
Each year we commit to take action around the following six key areas:
Faculty retention and recruitment
Graduate student retention and recruitment
Undergraduate student retention and recruitment
Inclusive pedagogy
Research about issues related to power and privilege, racism, sexism, xenophobia, and other topics on inequities
General SJMC climate work
In addition, we have committed to being transparent about our work around DE&I. As such, you may read more about our goals and progress so far in our annual DEI Activities Reports: