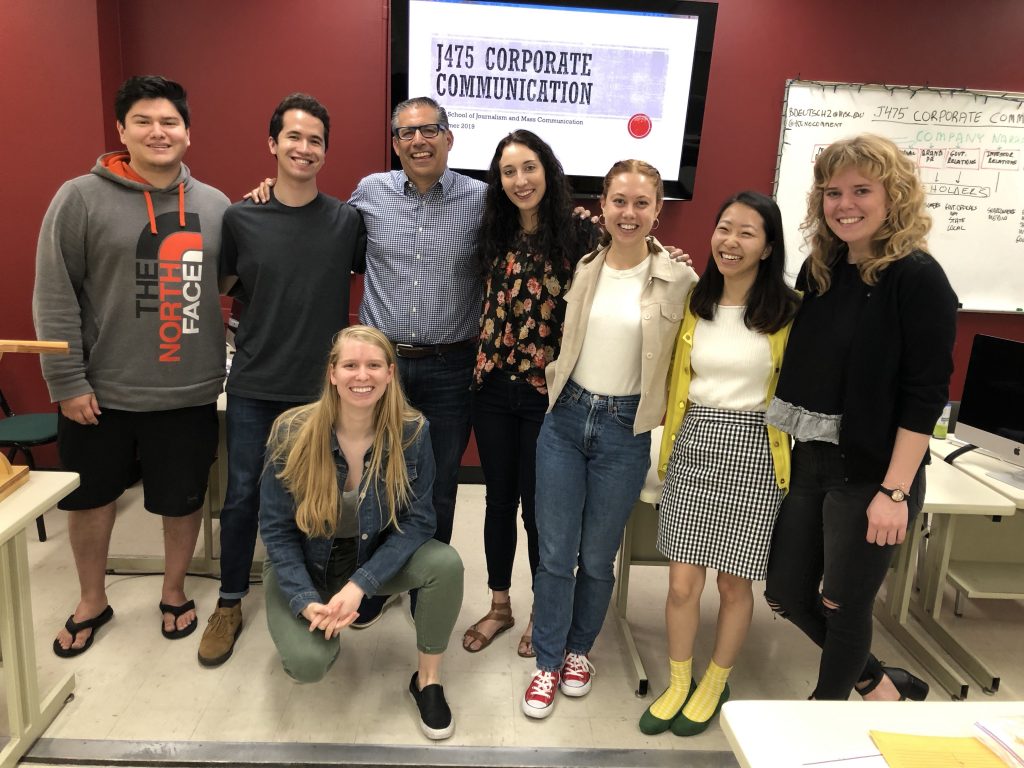 Alumni of the School of Journalism and Mass Communication enjoy careers as world-renowned reporters, strategic communications executives, sports communicators and academic researchers, to name just a few. These career paths demonstrate the wide array of opportunities made possible with a degree from the J-School. 
Alum Ben Deutsch, former VP of corporate communications at Coca-Cola, credits his education in reporting for setting him up for a successful career in communications. At the J-School, he studied in the news and editorial sequence, focusing on sports journalism. 
"Good writing is the foundation for any good communication," Deutsch says. "My time as a reporter helped me in the public relations field as well. Being able to write well, convey points in a clear and concise way and be a good storyteller are critical. Some of the best people I've hired had prior reporting experience." 
Before becoming the VP of corporate communications at Coca-Cola, Deutsch worked for many companies in different communication roles and saw how important effective storytelling was to any brand or organization. 
After graduation, he was a sports reporter for the Wisconsin State Journal for two years before moving into strategic communication working in agency account roles. Coca-Cola was one of his clients, and the company offered him a position as a public relations manager in 1993. After four role changes during his tenure, including director of corporate media relations and director of financial communications, he eventually retired as the vice president for corporate communications after a 25-year career at the global beverage company. 
Deutsch has now thrown himself into working with younger generations to help set them up for success. He has invested time in his local Atlanta community as a board member for four non-profit organizations and currently serves as co-chair for the College of Letters & Science Career Initiative at UW–Madison. 
Last summer, he served as an adjunct professor for the J-School and taught a 400-level strategic communications class in corporate communication. He invited colleagues and drew on connections from across the field to show students how to handle crisis communications, internal communications, social and digital communications and media relations. 
Thrilled to give back in this way, Deutsch will return to teach the course during the 2020 summer term.
"The J-School really prepared me for a career and set an amazing foundation for me to be able to be successful in the business world," Deutsch says. "It is one of the best schools of journalism and mass communication in the country, and we are very fortunate to have it at our university." 
Deutsch is one of many alumni who give back and remain heavily involved with the institution they love. He served on the Board of Visitors for eight years, and he and his wife established an internship scholarship, which provides financial support to students taking non- or low-paying summer internships.   
When speaking to current undergraduate and graduate students, he expresses his confidence that a degree from the J-School will set them up for success in any communications role, stressing how important being able to convey a story clearly and concisely is for any area of business. 
"There is no substitute for hard work," he says. "Focus on improving your writing skills by taking every opportunity to write, whether it is with the school newspaper, an internship or creating a blog. It will serve you well for any career you pursue."