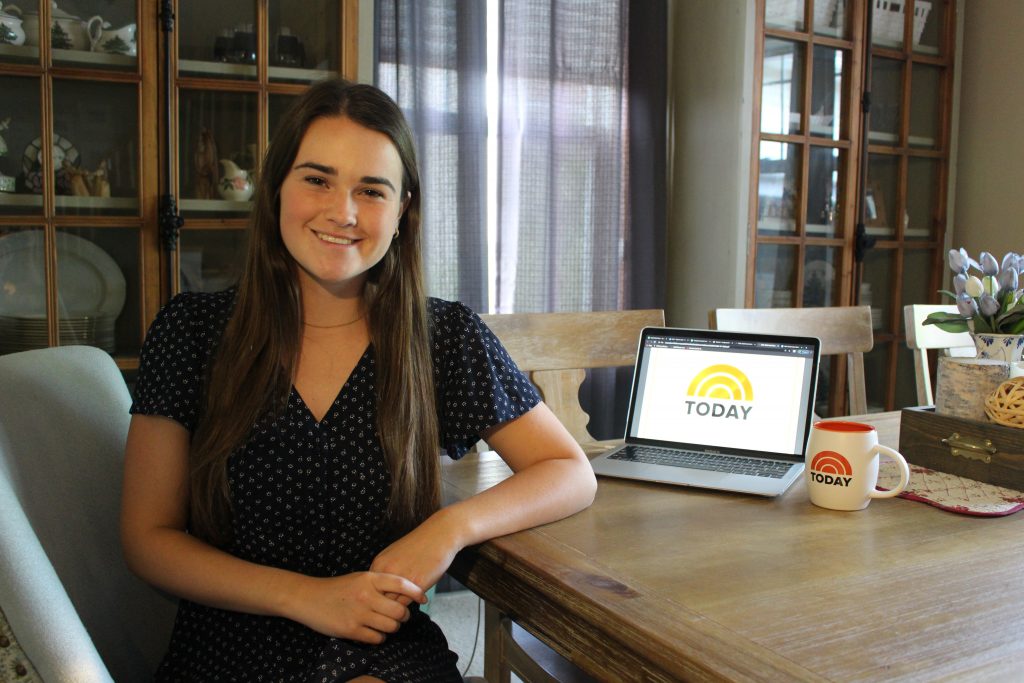 Internships are an exciting opportunity for students and recent graduates to gain real-world experience in their chosen field, learn valuable skills and build a professional network of lifelong connections. July 30th is National Intern Day, a day for employers to recognize and celebrate interns as future industry leaders.
Many UW-Madison School of Journalism and Mass Communication students and alums participate in internships, which can help them land their dream job. For rising SJMC junior Gracie Lund, her internship at the TODAY Show is a dream come true.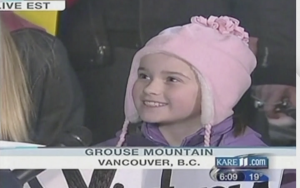 "I grew up watching the show and even met Al Roker and other anchors back in 2010 at the Vancouver Olympics," Lund said. "I always say that was my 'defining moment' because ever since then I've dreamed of moving to New York and working at TODAY."
While internships for many have not looked the same this summer due to COVID-19, employers and interns alike have been adapting and coming up with creative solutions for working remotely. Lund came into her internship armed with the skills she gained in the SJMC.
"When I originally heard we wouldn't be in Studio 1A this summer I was disappointed. It wasn't long before I realized that TODAY had crafted an invaluable internship experience," Lund said. "UW School of Journalism and Mass Communication greatly prepared me for this internship. The courses have greatly developed my writing and taught me the skills needed to be a successful multimedia journalist in the digital age."
In addition to the knowledge she brought from the classroom, Lund has gained on-the-job skills by working with TODAY Show producers to bring important and meaningful stories to the viewers.
"I have learned so much from logging footage, recording Zoom interview shoots with celebrity guests, pitching story ideas, conducting pre-interviews for potential guests on the show and constantly researching breaking news for producers," Lund said.
In celebration of National Intern Day, the TODAY Show featured its interns on their #MyTODAYPlaza segment, their virtual alternative to the familiar concerts and gatherings outside of the NBC Studios at 30 Rockefeller Plaza.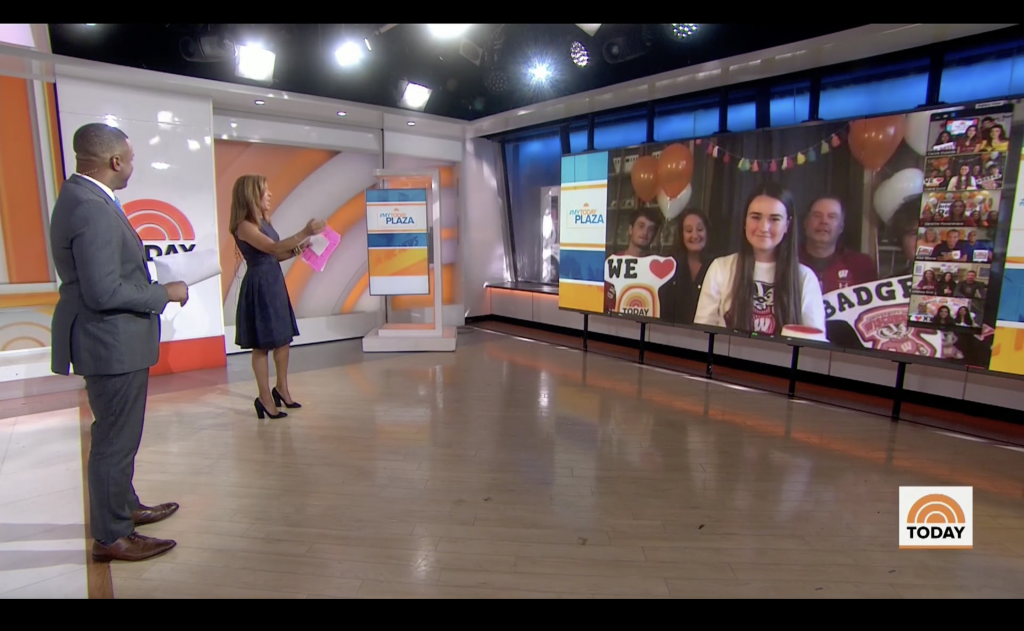 "Being recognized on #MyTODAYPlaza was incredible. The TODAY Show has been so kind, welcoming and supportive of us interns," Lund said. "Everyone at TODAY is so generous with their time and advice. We were even able to hold Q&A sessions with talent including Savannah Guthrie, Hoda Kotb, Craig Melvin and more. Their advice and powerful journeys are something I'll never forget."