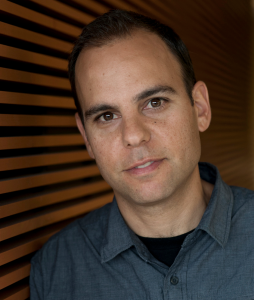 Academy award-nominated director and producer Jason Cohen started at the SJMC before making the big screen. In 2014 he received his nomination for best documentary short for "Facing Fear," a film which he produced and directed. Up next for Cohen is the premiere of the CNN original eight-part-series, "The Redemption Project with Van Jones." Cohen partnered with production company Citizen Jones, and he is the co-creator, executive producer and director of all episodes which debut Sunday, April 28.
Each episode of the series follows victims or families of victims in their path to meet with their offender to find answers and solace.
"This project was inspired by my work on 'Facing Fear' when I was first introduced to the world of victim/offender dialogues and the desire to tell more impactful stories in this space," Cohen says.
Beyond his success on both the small and big screen, Cohen received the SJMC's Ralph Nafziger award in 2001, which honors alumni of the school for outstanding work within ten years of graduation. While in the SJMC Cohen was actively developing his documentary production and videography skills.
"Jason represents the best of the SJMC tradition of doing journalism, documentary and enterprise projects that delve deeply into social issues. Through 'Facing Fear' and the 'Redemption Project' he is also advancing the work of reconciliation in civil society," Professor Lewis Friedland says.
"The Redemption Project"is set to premiere April 28 at 9 p.m. ET/PT.