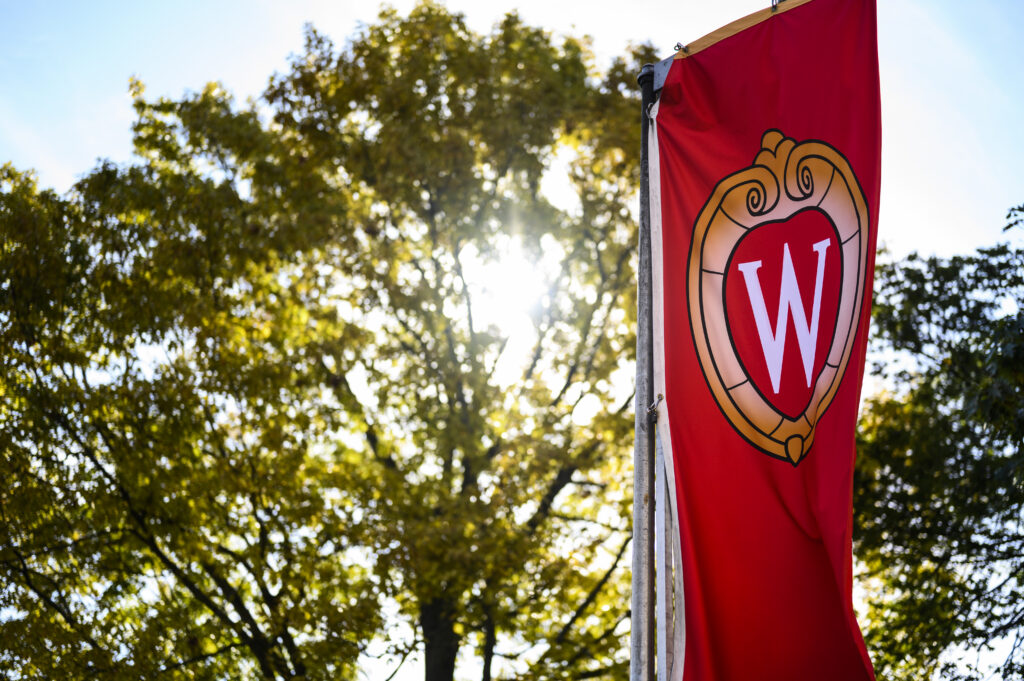 Every aspect of social life—our relationships with friends, family and acquaintances, our democracy and politics, our businesses and economy—are profoundly shaped by mediated communication. Whether it's TikTok, Instagram or your campus news source, we consume information and persuasive messaging all day long. 
The School of Journalism and Mass Communication's course, Introduction to Mass Communication (J201), invites students to begin untangling the complex power of our mediated environments. Enrollment for spring sections is now open.
Lead Instructor Kathryn McGarr said students in J201 will gain a strong foundation in the basics of communication and citizenship. She encourages anyone interested in mass media, whether or not they see a future in communications, to consider the course.
"We all are interacting with the public in some way, even if it's just social media. No matter what it is, all of this is influenced by mass communication and by interpersonal communication, and looking at the way those things come together and the way history has affected them is really important to being able to move through the world," McGarr said.
Students who enroll in the class can look forward to frequent guest lectures from SJMC experts about their specialty areas of research. Course readings include news stories and scholarly literature, and students will learn more about writing and revising research papers.
SJMC junior Sophie Friedberg said that she uses the fact-checking skills she learned in J201 "every day" in her classes.
"You need those basics in reporting and reasoning," Friedberg said. "They help you greatly whether or not you're a journalism major."
The course is divided into three major segments: journalism, communication research and strategic communication. This introductory-level class is open to all undergraduate students and fulfills a Communication B requirement. Completion of the class is also a prerequisite for application to the School of Journalism. 
Undergraduate Academic Advisor Sandra Kubat said the combination of J201 with J202 and J203 are "crucial foundational courses for any student with interest in strategic communication and multimedia journalism."
McGarr is looking forward to helping students take away "a better understanding" of what they're listening to or reading about in news or entertainment. 
"I want to make sure that students feel more confident in their research skills no matter where they go next," McGarr said. "I love seeing students learn to think in new ways, to think about something that they are really familiar with in a totally new, and radical, and maybe even a little more critical way."
To discuss course options and J201, students can schedule appointments with Kubat on Starfish here and Garcia-Rivera here.