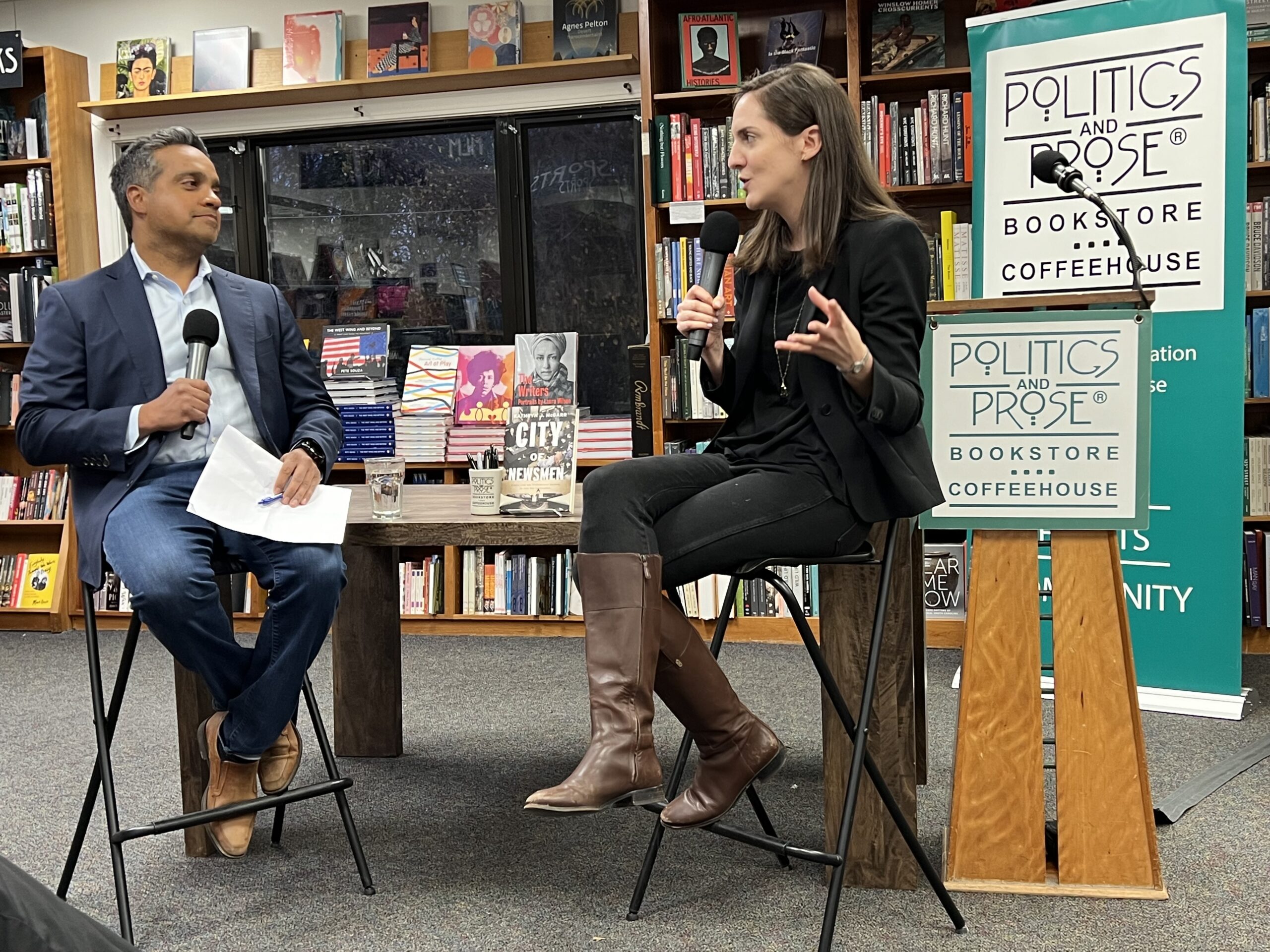 Kathryn McGarr, a historian and assistant professor in the School of Journalism and Mass Communication, has published a new book, "City of Newsmen: Public Lies and Professional Secrets in Cold War Washington."
"City of Newsmen" tells the story of foreign policy reporters in Washington before and after World War II. Though the era is typically thought of as one defined by the press's commitment to patriotism and tendency toward groupthink, McGarr explores the backroom private conversations and private clubs of the 1940s and 1950s, revealing that reporters of this era actually suppressed their cynicism about government sources for professional, social and ideological reasons.
"I was interested in some of the off-the-record conversations they were having that no one was seeing in the newspapers, how those were shaping what the news was and how they were thinking about the news. I wanted to see what was different from the story of this period, which is thought to be a time that was very stenographic, where the reporters were just writing down whatever the administration said, or were very gullible and patriotic," McGarr said.
Through extensive archival research, the book investigates how white male reporters built the Washington Cold War consensus. McGarr traveled to archival spots ranging from Orono, Maine, where a former managing editor of The Washington Post's papers are, to Starkville, Mississippi, where a former managing editor of The New York Times' papers are kept, to the Library of Congress. 
"There are a couple of misconceptions about that period. Some people think: 'Oh, that was a time when we could trust newsmen like Walter Cronkite,' and that's what I heard a lot when I was out doing research," McGarr said. "But there are also historians who are critical and think: 'That was a time when everyone was so gullible.' My book shows that it's more complicated than both of those ideas."
Another key issue the book explores is the ways in which women journalists and journalists of color were excluded from mainstream news reporting of the 1940s and 1950s.
"They were keeping people out of these spaces on purpose, and so I'm also calling it 'City of Newsmen' on purpose, to highlight that they had to actively build this world they were operating in, and they knew what they were doing at the time that we're doing it." McGarr said. "They had to work pretty hard to keep all these doors closed to everyone who didn't look like them." 
The book is available now from the University of Chicago Press. 
The School of Journalism and Mass Communications performs groundbreaking research on a range of mass communication topics, including political and health communication, journalism studies, civic culture, health information, media effects, digital technologies, and social media.