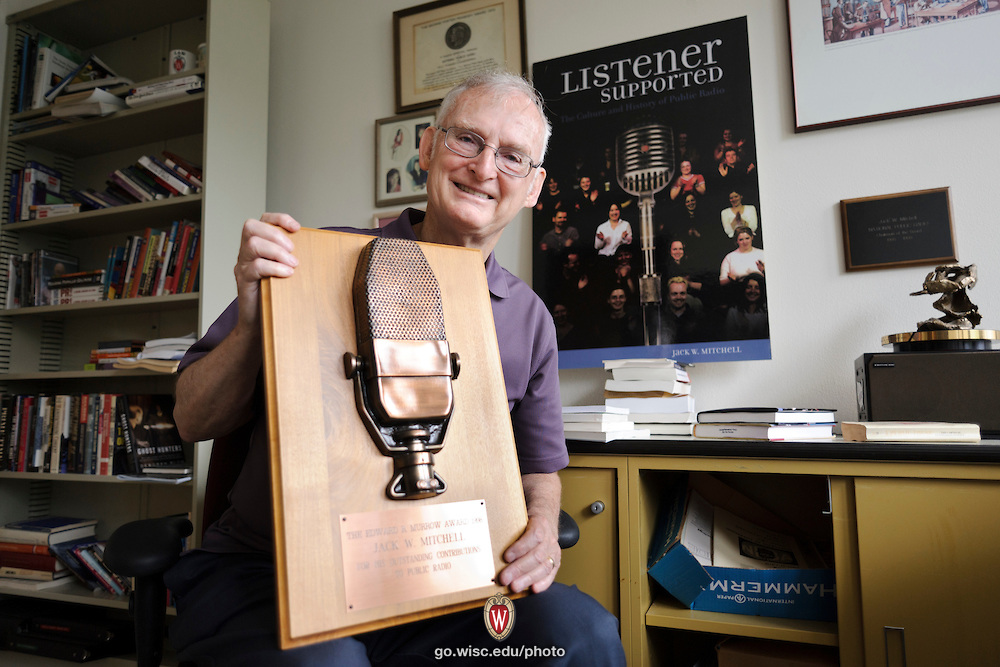 During its annual summer conference on Thursday, the Wisconsin Broadcasters Association inducted four new members to its Hall of Fame, including SJMC Professor Emeritus Jack Mitchell.
Created in 1989, the WBA Hall of Fame recognizes broadcasters with at least 15 years in the industry, including a minimum of 10 years serving as a Wisconsin broadcaster. Hall of Fame inductees are chosen for their community leadership and statewide service. Mitchell joins 148 other outstanding broadcasters who have been inducted since the Hall of Fame's founding.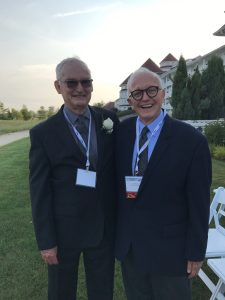 "I feel fortunate to receive this honor," said Mitchell. "I feel even more fortunate to have played a role in the creation of public radio, which has become a vital service in Wisconsin and the United States. It was a genuine privilege."
Best known for his foundational role as National Public Radio's first employee in 1970, Mitchell co-created All Things Considered and was the first producer and newscaster for the iconic NPR program. He served as director of Wisconsin Public Radio from 1976-1997, overseeing the growth of WPR from 10 stations to 20, growing the statewide audience and developing many programs that would air nationally.
"This is a well-deserved honor and all of us are incredibly proud," WPR director Mike Crane said in a statement. "In addition to his founding role at NPR, Jack led the building of the statewide WPR networks as we know them today. His vision for a truly 'public' version of radio continues to inspire everything we do."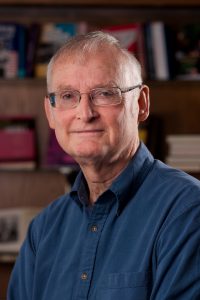 After a 30-year career in public radio, Mitchell joined the School of Journalism and Mass Communication faculty in 1998. He published two books on the culture and history of public radio, and taught a wide range of courses, from reporting skills and practices to history and analysis of non-profit media's role in serving the public interest.
Perhaps his greatest teaching contribution was his regular leadership of Journalism 201: Introduction to Mass Communication, in which he introduced thousands of undergraduate students to the journalism major and mentored dozens of graduate teaching assistants.
"Jack has had such a rich career in public radio, and his knowledge and experience have made a major impact on his students over the years," said SJMC director Hernando Rojas. "We are immensely proud to have Jack as a part of our department and wish him our warmest congratulations for this recognition."
In addition to his WBA Hall of Fame recognition, Mitchell has received the Edward Elson National Public Radio Distinguished Service Award, the UW-Extension Award for Excellence and the Corporation for Public Broadcasting's Edward R. Murrow Award, public broadcasting's highest honor. He was also a founding member of the Wisconsin Center for Investigative Journalism's Board of Directors and served on the Center for Journalism Ethics Advisory Board.
"I am thrilled Jack is receiving this well-earned recognition," said Kathleen Bartzen Culver, the James E. Burgess Chair in Journalism Ethics and director of the Center for Journalism Ethics. "Jack's dedication to the Center and his leadership of the Anthony Shadid Award for Journalism Ethics have been remarkable. I am forever grateful for his commitment to journalism practiced with integrity."