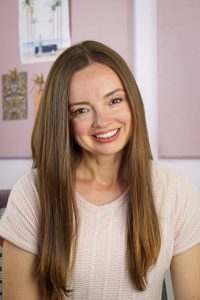 Name: Aubre Andrus
Title: Children's Book Author
Graduation year and degree: 2006 BA in Journalism (Reporting) and Film
When J-Schoolers see a problem, they use their skills in communication to try to solve it. So when alum and nonfiction children's author Aubre Andrus wanted to help close the gender gap in science, technology, engineering and mathematics (STEM) careers, she set out to publish a series of books showcasing women in STEM to encourage girls' interest in the field. The first book in The Look Up Series, Amanda, Toy Engineer, is out September 14. We caught up with her to hear more about her career path and her latest series of books.
When it comes to this series, what are you most proud of?
The Look Up Series is a nonfiction biography series welcoming 8 to 12-year-old girls into the world of Science, Technology, Engineering, Art and Math while celebrating diverse female role models in S.T.E.A.M. careers today. I'm really proud of the fact that each title in the Look Up Series features a real working woman on the cover—not a celebrity. I think it's important for kids to see female leaders and have attainable role models they can look up to with achievable but exciting career paths. By the way, Dr. Maya Warren (the expert I feature in book three) is a UW Ph.D. grad!
Because of my background as an editor at American Girl, I felt it was important to target this series specifically to girls and showcase diversity prominently on the covers. Only 13% of engineers are female and only 27% of the STEM workforce is made up of women. Of the entire STEM workforce, 69% are white. These are highly-paid professionals who are tasked with solving some of the world's most pressing issues. To best solve the world's biggest problems, we need diversity of thought in both race and gender. That's why we need to make all girls feel welcome in science and math classes, majors and careers. I have a three year old daughter, and I felt like underdog messages were already being thrown her way. I don't want to talk about "breaking the glass ceiling" anymore. The glass is already on the floor and has been swept up by some very talented women, some of whom are featured in The Look Up Series. I want a younger generation to be able to run through barefoot. I want them to feel inspired, not disadvantaged—even though there are obviously still some obstacles they must overcome.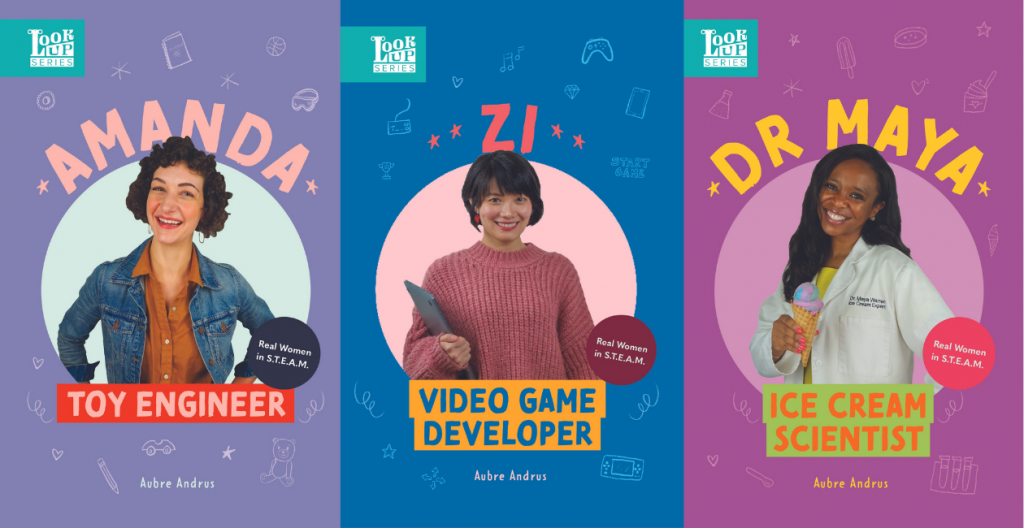 What's the best advice you have for a J-School student who wants to do what you do?
If you're a writer, you can write anything—from fiction books to kids' educational content to magazine features to marketing campaigns to press releases to social media copy. At the end of the day, reporting is storytelling. The skills you've picked up in the J-School, like researching, interviewing, translating tough concepts into more digestible content and finding that hook in a story, are valuable skills that can be applied to many different jobs. The best way to improve these skills is by doing—start writing! It's never too early to start a blog or begin freelancing for publications you admire. Start gathering clips! Learn how to pitch an idea to an editor and craft an attention-grabbing headline and article idea. Don't let perfection paralyze you into inaction. Editors are there to coach you along the way. The Badger Herald is a great place to start gaining experience.
If you'd like to get into the children's publishing industry in particular, I recommend joining the Society of Children's Book Writers and Illustrators (www.scbwi.org). It's a great place for beginners, and all ages are welcome. The book industry is divided into very rigid age groups, genres and formats, so you'll have to really understand those guidelines and see where your skills and ideas fit best. I mainly write nonfiction titles for middle graders, which are 8-12 year olds. There is also a very specific process as to how you pitch your idea to a publisher. It involves writing a query letter to an agent and then having the agent pitch your idea to a publisher. SCBWI has a ton of resources that can guide you through this process.
When we say "J-School," what do you think of?
I often think of running from class at Vilas to the Badger Herald office, where I was City Editor then Deputy News Editor. I could immediately apply the things I had learned in class that day to my reporting at The Badger Herald. It was super stressful, but I learned so much. My favorite journalism class was Reporting, which was taught by Steven Walters, the Capitol bureau chief for the Milwaukee Journal Sentinel at the time. I loved that he was a working reporter. In his class, we really examined long-form journalism and storytelling. It was my first time thinking beyond breaking news. He brought in interesting people for us to interview from politicians to a man living with HIV. I also loved my broadcast journalism class because I got to see where my two majors—journalism and film—intersected. I loved practicing my video editing skills and learning how to tell stories through moving images and audio. This class was taught by Pat Hastings, and her real life work experiences moving across the country for various news producer jobs sounded so exciting to me.
I wouldn't be where I am today without help from the J-School! There used to be a Monday morning update with internship listings that was emailed weekly. Just before I graduated, I saw a paid PR internship listing at American Girl. I applied and got it! The Monday after graduation, I started my internship at American Girl in Middleton. By the end of summer, I had landed an Associate Editor job at American Girl magazine. This was an absolute dream job for me. I truly had to pinch myself every day, especially once I became Lifestyle Editor a year later and got to spend my days developing crafts, recipes and party content for kids and traveling to photo shoots around the country. I eventually went freelance and went on to author 10 nonfiction advice and activity books for American Girl. I was able to leverage that experience to pen nonfiction kids books for other publishers including Disney, Scholastic, National Geographic Kids, Lonely Planet Kids and more. To this day, I'm so thankful that the J-School shared that American Girl internship listing back in the spring of 2006!