The UW-Madison School of Journalism and Mass Communication is continuing its Sharon Dunwoody Science Journalist in Residence Program to educate students about science communication.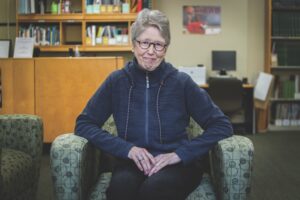 The program was named after the late Sharon Dunwoody, Evjue-Bascom Professor Emerita of the School of Journalism and Mass Communication, because of her commitment to science journalism efforts at UW-Madison.
"Now that the program is named for her, it is a testament to the legacy that she created in making the J-School seen as a place that fosters science communication," said Stacy Forster, Teaching Faculty at the School of Journalism and Mass Communication and liaison for the program.
The School of Journalism and Mass Communication has continued the program after Dunwoody's passing in 2022 to continue to emphasize the importance of science journalism.
"The program is a good way to keep up that legacy that the school has in preparing journalists who can write and communicate about science for general audiences," Forster said.
Other journalist in residence programs at UW–Madison include the Public Affairs Journalist in Residence, Business Journalist in Residence, Ethics Journalist in Residence and Wisconsin Journalist in Residence programs.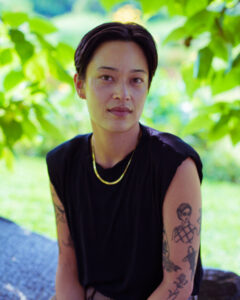 "The value of all of the journalist in residence programs is having people who are working in other places be able to come and share their experience and allow us to learn from them about the work that they do and how they do it," Forster said. "It's also an opportunity for us to spread the word about what's happening here."
The next science journalist in residence will be Sabrina Imbler, who is visiting UW-Madison at the end of March. Their first book, published in December, is called How Far the Light Reaches, and discusses models of family, community and care in sea habitats. Imbler will focus on communicating lessons from biology to bigger audiences during their time at UW-Madison.
Imbler is a staff writer at Defector, a sports and culture website. In the past, they worked at the science and health desk of The New York Times, where they wrote about nature and science. 
Those who have a recommendation for future science journalists in residence should submit them to go.wisc.edu/sjirideas