This summer, Kathleen Bartzen Culver, associate professor and director of the Center for Journalism Ethics, will transition into the role of Director of the UW-Madison School of Journalism and Mass Communication.
"Katy has vast knowledge about the school, the university and the field," said Hernando Rojas, current director and Helen Firstbrook Franklin Professor of Journalism in the SJMC. "She's super passionate about the school, and so she's going to do everything she can to keep moving us forward."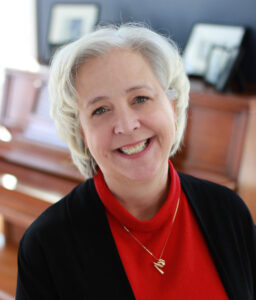 Culver has a long history with the J-School — she's served as a three-time student, a tenured faculty member and the James E. Burgess Chair in Journalism Ethics. She is well-known for innovating J202: Mass Media Practices, as well as training fellow educators at the Poynter Institute and through the Center for Journalism Ethics.
"I could not see myself being more invested in the future of anything than the future of this place," Culver said. "It's always been such an engaging and challenging and stimulating community for me, and I'm excited to help shape it into the future. It's had a tremendous run so far."
In her new role, Culver hopes to continue connecting different units within the school. She said serving the undergraduate and graduate programs equally, along with supporting faculty and staff, is what creates the strongest education and research opportunities.
The most important thing to Culver is maintaining strong relationships with the community. "One of the most rewarding aspects of my time in the J-School is the relationships I have, and they are so important to me," Culver said. "For me, this place has always been about the people in it. That's what I want to focus on as director — maintaining the relationships I already have, building new ones and using that to help the school look forward and be successful."
Rojas has been in the role of Director since 2020. He will remain in the J-School in his position as Helen Firstbrook Franklin Professor of Journalism.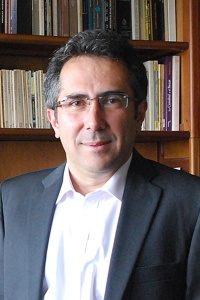 In his time as director, Rojas led the J-School through the pandemic, despite budgetary and other challenges, the school was able to grow in number of students and instructors.
Since 2020, the school has increased its diversity — the percentage of women faculty members rose from 42% to 55%, and the proportion of non-white faculty went from 30% to 37%. Diversity in the student body improved, as well.
While it's a bittersweet moment for Rojas to leave the position of director, he is looking forward to digging back into his research focused on international communication.
"As a faculty member, or as a researcher, you're not as involved with alumni as much and that has been a very interesting and very rewarding part of the job," Rojas said. "I'm sure I'm going to miss that link with alumni and development efforts for the school."