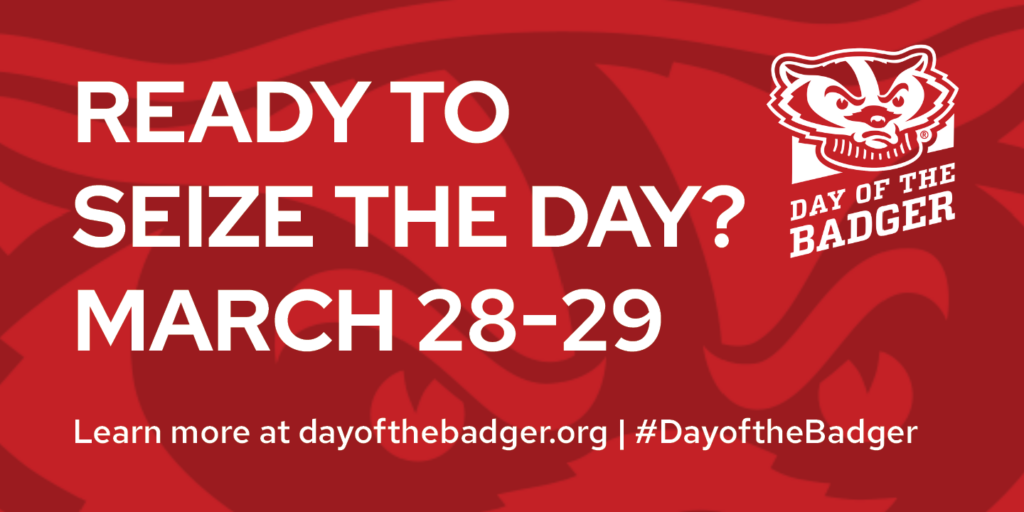 Mark your calendars! Day of the Badger returns this year and will run from Tuesday, March 28 at 10:12 a.m. CT. through Wednesday, March 29 at 5 p.m. CT. Day of the Badger is a time (1,848 minutes to be exact) for all alumni, students, and friends throughout Badger nation to give to their passion, show their pride, and stay connected to the university.
In 2022, alumni and friends raised $31,188 for the J-School's annual fund from 138 gifts. This year we think we top that! Thanks to a generous group of current and former Board of Visitor Members, when we reach 118 donors, we will unlock an additional $10,000 match to celebrate the J-School's 118th anniversary!
Gifts given during Day of the Badger support the J-School's annual fund with provides discretionary support for current students and helps to:
provide scholarships to our Baughman Senior Achievement Award winners.
update spaces in Vilas Hall to host speakers and encourage faculty-student collaboration.
engage in diversity and inclusion initiatives to recruit underrepresented students and make the J-School a place where all student feel they belong.
Join the celebration on Tuesday, March 28 and Wednesday, March 29 for Day of the Badger 2023! Wear your best Badger gear, give back and support the J-School. And be sure to join in on the conversation on social media using the hashtag #DayoftheBadger