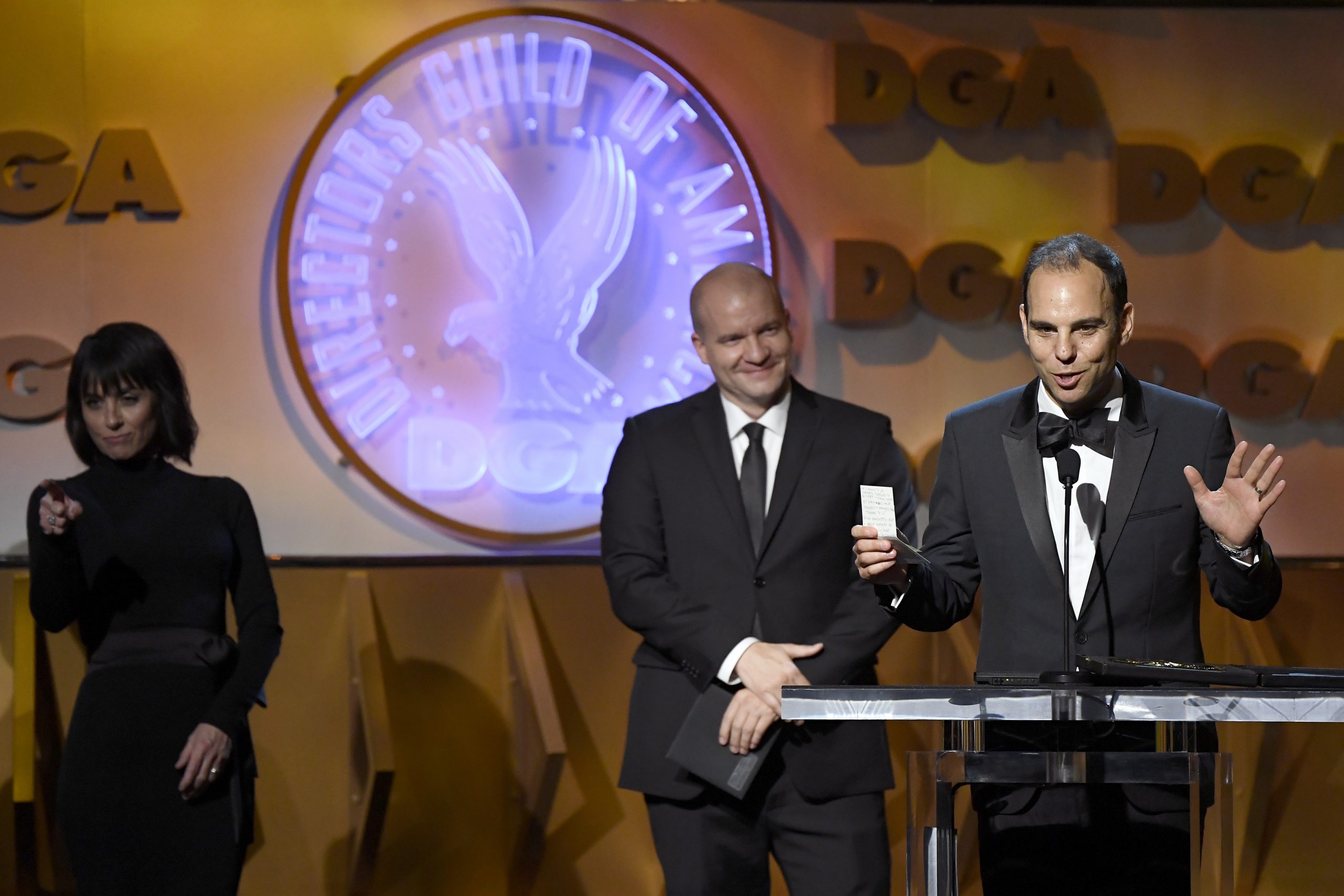 Name: Jason Cohen 
Title and organization: Director/Producer, Jason Cohen Productions 
Graduation year and degree: 1994 BA in Journalism and Mass Communication and Communication Arts
Since Jason Cohen '94 left Vilas Hall, he has gone on to do exceptional work as a director and producer in TV and film, including the Academy Award® nominated documentary "Facing Fear" and CNN's "The Redemption Project with Van Jones." This year, he won the Directors Guild of America award, one of the most prestigious awards given to directors in his field, for his work on "Encore!," a documentary series which reunites former high school classmates from around the U.S. to re-stage the musicals of their youth, years after they originally performed them.
We caught up with Jason to talk to him about the award and his time in the J-School. 
When it comes to this Directors Guild of America award, what are you most proud of?
I am probably most proud of the whole team that was involved in making this show a success. This was an incredibly difficult idea to execute, which I knew when I first pitched it, but until you get out there, you don't truly know what you're up against. On "Encore!", we are filming a documentary for a week with multiple camera crews and our technical and producing team doing their jobs, following eight to 10 cast members for 12 hours a day, while at the same time we have a huge team producing a theatrical production within that. We have full hair and makeup, costumes, sets and everything that goes into a full scale production, but we are doing it all in a week, in a different city with a different musical every week. I have called it a traveling circus and it is not easy to wrangle, schedule and still get the content we need to produce a documentary television series. In the end, we were able to capture some inspiring stories, along with laugh-out-loud moments, in addition to the final stage productions.
What's the best advice you have for a J-School student who wants to do what you do?
My best advice has always been to learn as much as you can about all facets of the field you want to pursue. For me that meant learning how to shoot, light, record sound, edit, write, produce and everything else in between, down to how to properly wrap a cable or set up a stand. When I collaborate with others on my productions, it is a huge advantage if I can speak the language of the different departments and really understand what their options and limitations are in certain settings.
What is your favorite J-School memory?
When I think of the J-school there are many memories that stick out. I remember doing my senior thesis documentary for Lew Friedland's class and having to be "creative" in the edit room late one night when I realized we needed an additional shot. I sprinted down the street from Vilas Hall with camera in hand to the closest bar to grab a shot of patrons outside, which we then dropped into our edit, before delivery of the film the next morning. An example of learning resourcefulness and also the hands-on experience we were granted, that would later come in handy as an independent filmmaker. 
The J-school is a place I fondly remember and my friends are usually surprised that I am still in touch with my former professors and TAs from my time there, but that pretty much sums up what a unique experience it was, and the family it continues to be to me.
Learn more about Jason's work:
Visit his website at jasoncohenproductions.com and follow him on Twitter @jasoncohenfilm.