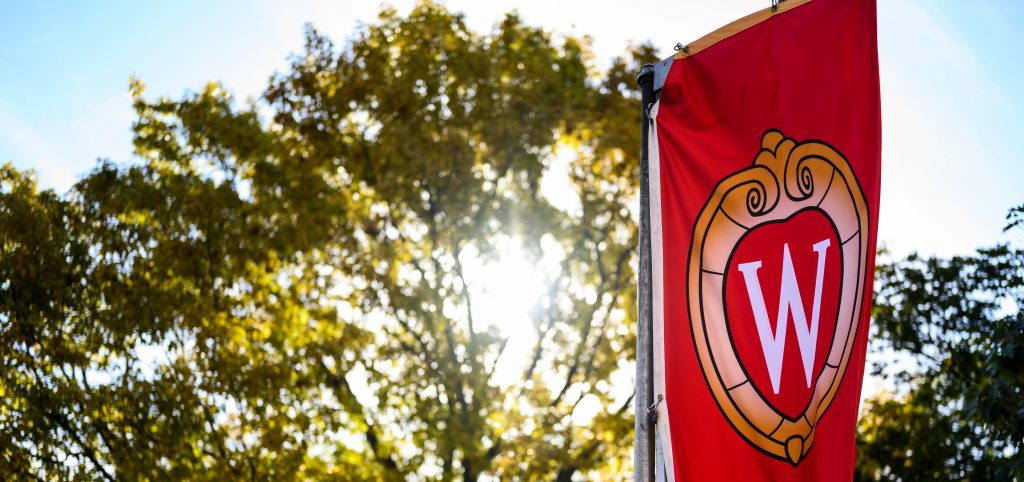 Our 2020 Alumni Awards Ceremony scheduled for April 24 was canceled due to the ongoing COVID-19 outbreak. And while we look forward to honoring our 2020 winners at next year's ceremony, we also want to celebrate our alumni award winners now.
We are so proud of all our alumni, many of whom continue to engage with us long after they've left the classrooms of Vilas Hall. As J-School alum Jason Cohen recently told us, "… my friends are usually surprised that I am still in touch with my former professors and TAs from my time there, but that pretty much sums up what a unique experience it was, and the family it continues to be to me." In this time of great uncertainty, we'd like to assure our alumni that we feel the same way. Thank you for being a part of this incredible community.
This year's alumni award winners represent a variety of professions, including accomplished researchers and teachers, corporate executives in charge of major brands and an international reporter. Please join us in honoring this outstanding cohort of winners. The J-School could not be prouder. On Wisconsin!
DISTINGUISHED SERVICE AWARDS
Each year the School honors outstanding alumni. Faculty select award winners based on their achievements in all fields of journalism and mass communication.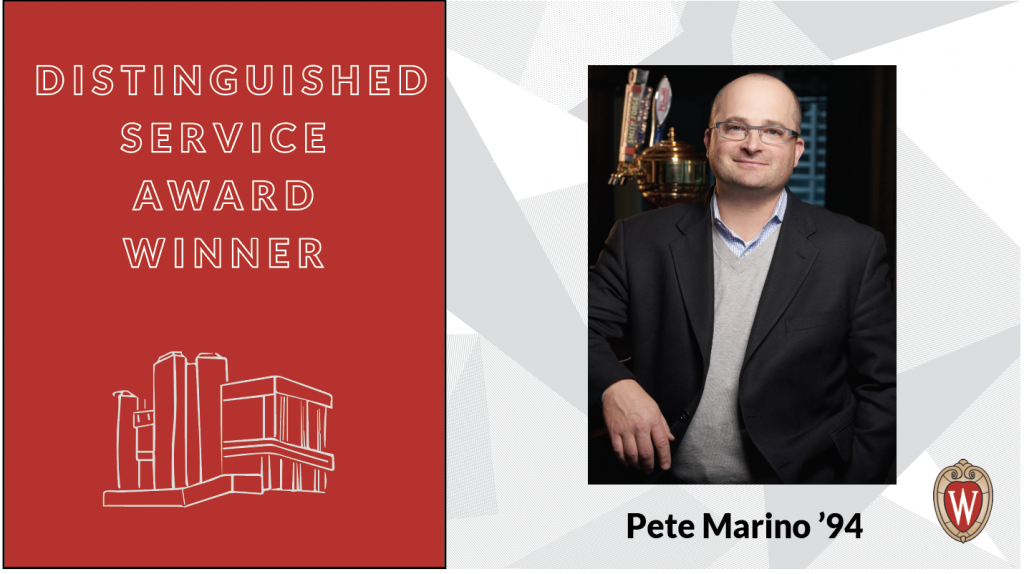 Peter Marino '94 is president of emerging growth for Molson Coors Beverage Company. As an undergraduate in reporting classes, he never envisioned marketing craft beers or Clearly Kombucha, but he says he uses the skills he learned every day in his work. For more details on Marino's career, as well as his advice to current J-Schoolers, see this Q&A.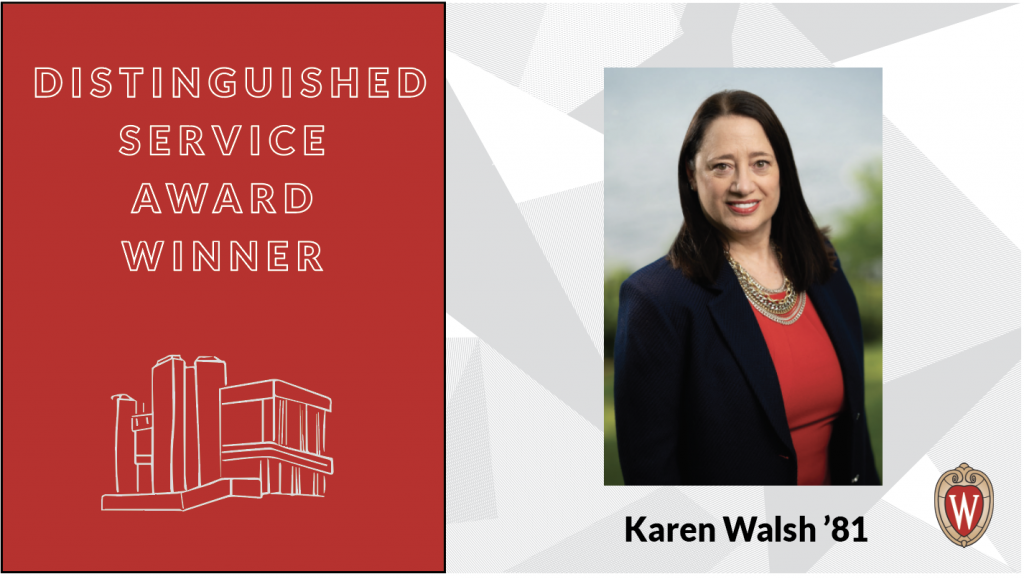 Karen Walsh '81 spent 23 years working for the University in public information and also has a background in reporting. "The university was where I grew up intellectually and personally. It's where I learned to think and communicate clearly," she says. For more about Walsh, and her tips on good writing, see this Q&A.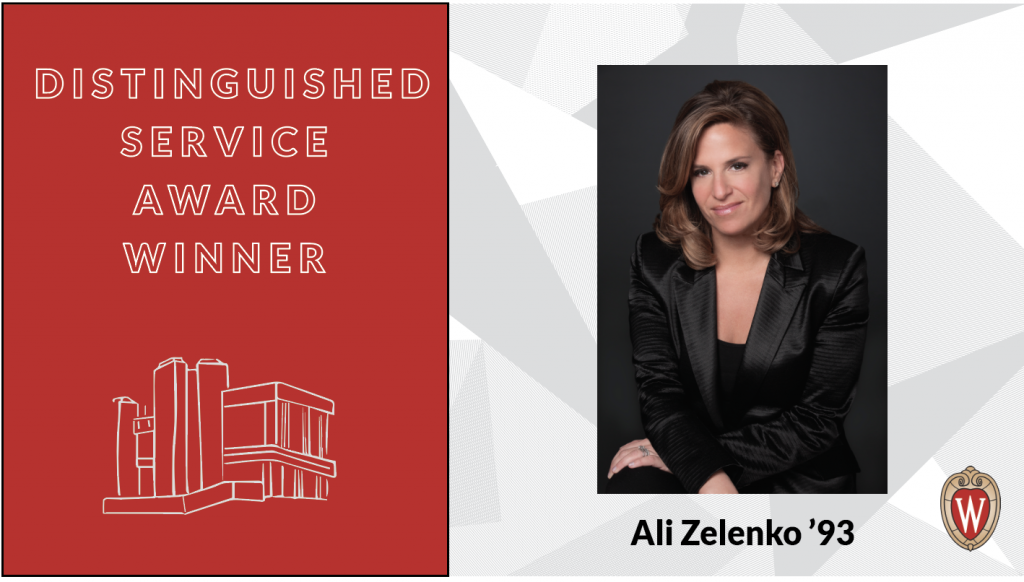 Ali Zelenko '93, current senior vice president of communications for NBC News, credits the J-School with providing her with the foundation she needed to work at PEOPLE, TIME and CNN. Read more about Zelenko's career and why she says the "J-School is everything" in this Q&A. 
RALPH O. NAFZIGER AWARD
This award is named for the late Ralph O. Nafziger, who was director of the school from 1949 until his retirement in 1966. Nafziger built an international reputation as a leader in journalism education. The honorees receive recognition for showing remarkable professional initiative and promise within 10 years of graduation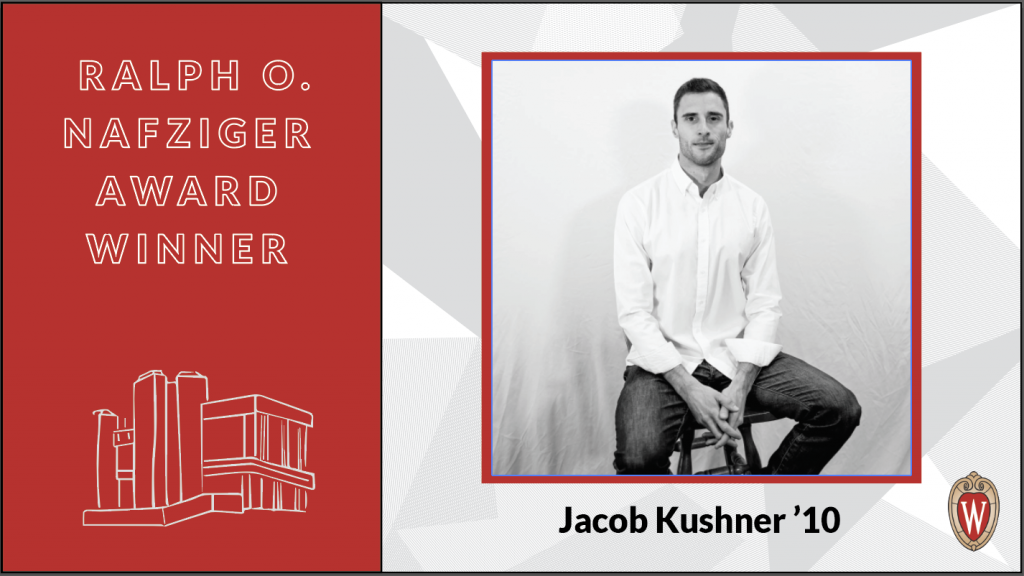 Jacob Kushner '10 is an international journalist based in Kenya who has covered stories all over the world. Take a look at this interactive story map, which provides just a glimpse of the many places and people Kushner has covered in his impressive career.
HAROLD L. NELSON AWARD
This award is given for distinguished contribution to journalism and mass communication education. The award is named for Harold L. Nelson, director of the School of Journalism from 1966 to 1975. Recipients have taught in some of the most distinguished journalism programs in the nation.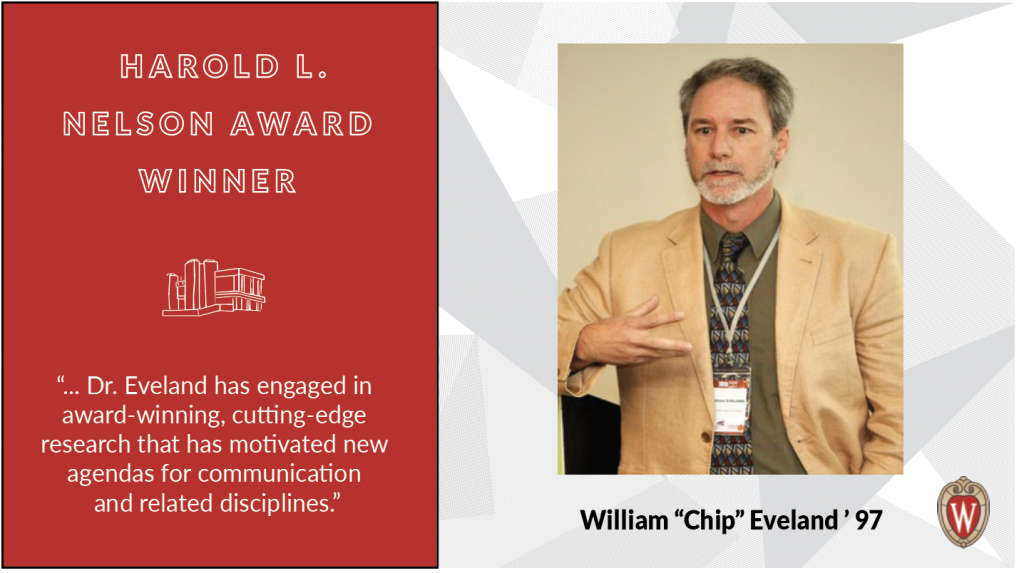 William "Chip" Eveland '97 is a professor of communication and political science at The Ohio State University. J-School Professor Dhavan Shah says, "Chip is much more than a prolific and influential scholar, he is a mentor and dedicated advisor." For more on Eveland's career in teaching and research (not to mention his favorite place in Madison), see this infographic.
SHARON DUNWOODY AWARDS
The Sharon Dunwoody Early Career Award recognizes distinguished achievement in teaching and research within 5-10 years of graduation from the PhD program.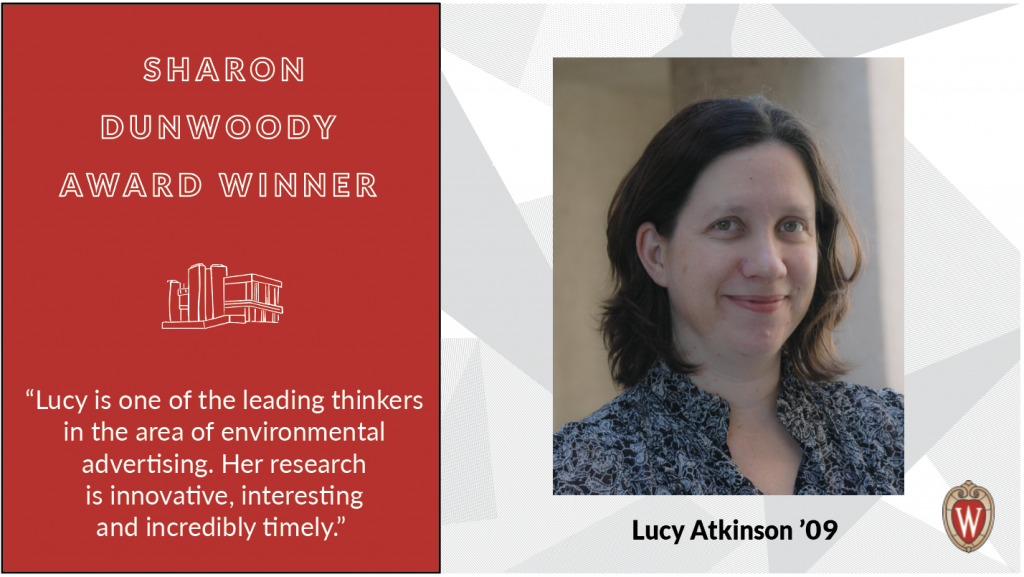 Lucy Atkinson '09 is an associate professor at Stan Richards School of Advertising and PR at the University of Texas at Austin. J-School Professor Dhavan Shah says, "She is that rare type of academic who balances a passion for scholarship and a commitment to teaching." For more on Atkinson's research and her favorite J-School mentors, check out this infographic.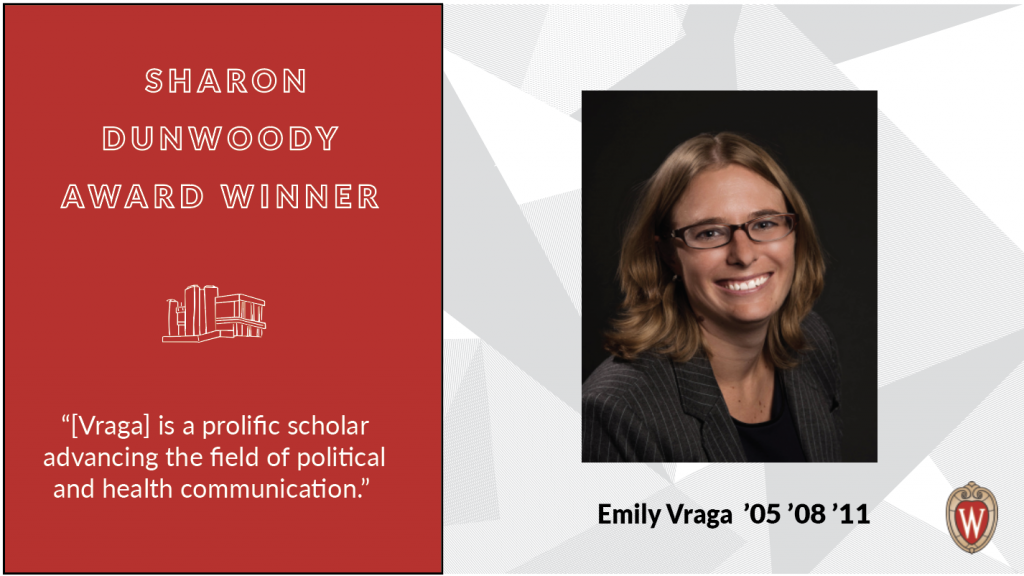 An associate professor at the Hubbard School of Journalism and Mass Communication at the University of Minnesota, Emily Vraga researches how individuals respond to information and news about contentious political, scientific and health issues. For more about Vraga, and her (many) journal articles, see this infographic.