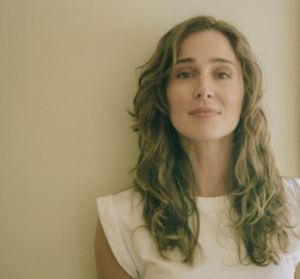 Name: Katie Bain
Title and Organization: Senior Music Correspondent, Billboard
Graduation Year and Degree: 2006, B.A. in Journalism and Mass Communication
J-School alum Katie Bain (B.A. '06) is a senior music correspondent at Billboard and director of Billboard Dance, where she oversees the coverage of dance and electronic music. We recently caught up with her to hear her advice for current J-School students interested in reporting and how she combined her two passions – writing and music – and turned it into a career.
When it comes to your professional accomplishments, what are you most proud of?
I'm proud that I get to do what I love for a living. Music and writing have been my primary interests since I was a kid, and the fact that writing has made it possible to become so involved with music – I've gotten to meet several of my idols, travel the world, talk to interesting people for a living – has all been much more than I could have dreamed up when I was walking across the stage at graduation.
It's also worth saying that simply having a career in journalism is something. There's no direct path in this profession, or steps you take that will assure a job. I'm proud that I stayed dedicated (even when I was getting paid basically nothing and was doing several other jobs to pay the bills), followed my instincts, curiosity and passion and persevered through the ups and downs of this often unpredictable field. And of course, I've gotten really lucky in the opportunities that have come my way.
What's the best advice you have for a J-School student who wants to do what you do?
Find a way to get in, and don't worry if it's not ultra glamorous from the jump. My first journalism gig was an internship at the Wisconsin State Journal the summer after I graduated. I got $25 a week and waitressed at the Great Dane to make money. It got me bylines, and those helped me get a job in journalism when I moved to L.A. Become an expert in the music scene you care most about in whatever city you live in (I love all types of music, but specializing in electronic has been very useful), and pitch stories on that scene to local papers/websites/blogs. Starting local can be extremely helpful, as these outlets are typically more open to new writers. Make a website with links to your work (or an Instagram account dedicated to it), so people can find you and see what you can do. If you have a story you're passionate about and are having a hard time getting it assigned, write it anyways and publish it yourself online. It's good practice. If there are writers and editors you resonate with, seek them out and ask if you can have 15 or 30 minutes of their time to ask questions on the phone or over coffee. Many are open to that, and the worst they can do is ignore you. And read as much you can! It keeps the writing muscle sharp.
What is your favorite J-School memory?
I remember the weekly quizzes in Journalism 101 and how they included questions on basics like spelling and grammar along with current events. Those quizzes made it really click for me that the job was equal parts being a strong writer and knowing what the heck is going on in the world. I also remember the legendary Professor Baughman, then the J-School Director, and how he educated us on the history of print, which in retrospect was especially meaningful given that I was in school as print was transitioning to digital. (I will never forget learning about what something "going viral" meant in an ethics course.) I also remember making a webpage about the push to legalize marijuana in some states, which has obviously become a much larger conversation in the last 15+ years. I was very proud that I titled this project "A Burning Issue." 😉