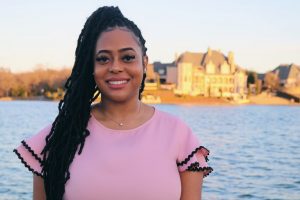 Name: Payton Wade
Title and Organization: CEO of Payton's Place
Graduation Year and Degree: 2020 BA in Journalism and Mass Communication
In the fall of 2019, after a UW Homecoming video excluded students of color, Payton Wade began a nationally-recognized movement to bring attention to issues of diversity, equity and inclusion on campus. This led to creating the Student Inclusion Coalition, being the youngest person named one of Wisconsin's most influential Black leaders of 2020 and founding Payton's Place, an organization which helps students learn to become effective activists and create long-term change on their college campuses.
When it comes to this project, what are you most proud of?
When it comes to this project, I'm most proud of my ability to help so many people through my YouTube channel. Students are often very passionate about a variety of things, but with my experience I'm able to help put their passions into action and create real change on their campus.
What advice do you have for J-Schoolers who want to do what you do?
My best advice is to just do it, yes I know it's cliche, but I talked about creating this channel and organization for so long and then I finally just did it and it's been so rewarding. I wish I would have started sooner.
When we say "J-School", what do you think of?
When I hear J-School I think of home. The J-School was one of the only places on campus where I felt supported and heard. I changed my major three times before finding where I belonged, and I always say applying to the J-School was one of the best decisions I made while at UW.