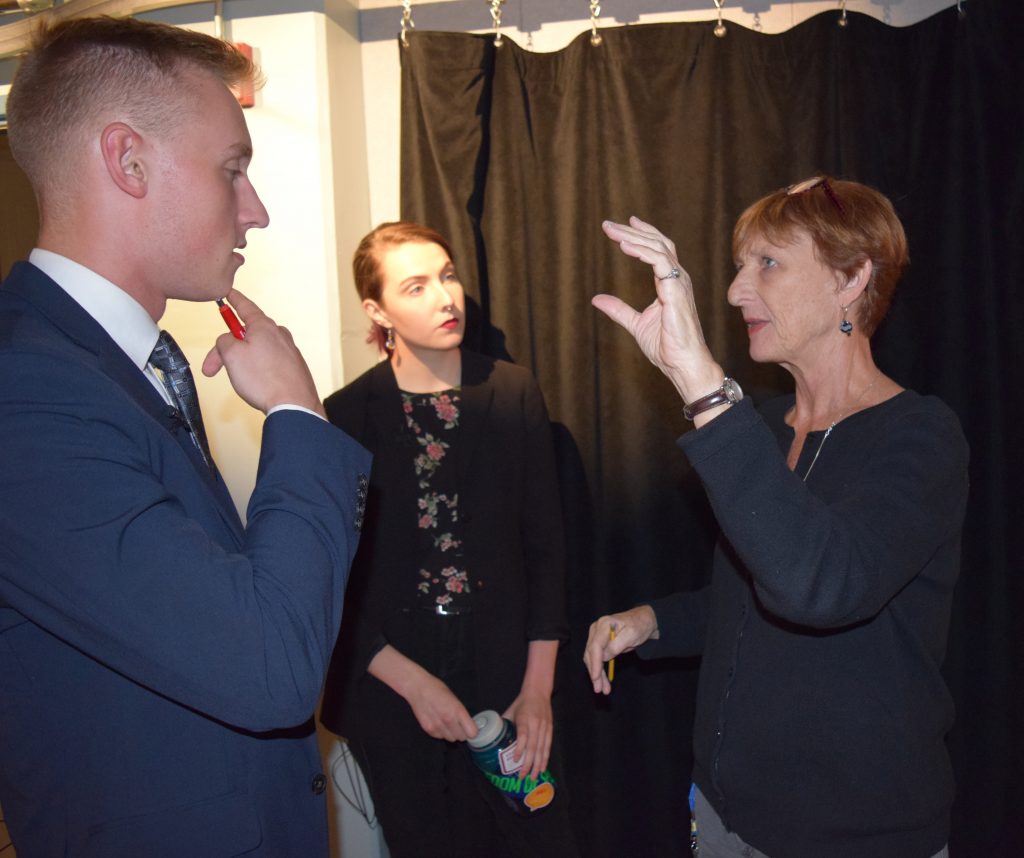 Name: Pat Hastings
Title and Organization: Distinguished Faculty Associate, University of Wisconsin-Madison School of Journalism and Mass Communication
Graduation year and degree: 1993 MA in Journalism and Mass Communication
Pat Hastings is both a J-School alum and a pillar of its curriculum. Hastings has taught audio and video journalism in the SJMC for 20 years, sending countless Badgers into careers in producing, reporting and communications with skills gained from the sometimes electrifying hands-on experiences of her classroom. Hastings recently earned a "distinguished" prefix to her title of "faculty associate," a designation reserved for staff whose performance "[requires] extensive experience and advanced knowledge and skills." We're proud to recognize her distinction as a teacher and community member and to shine on a light on the great work she does in the classroom every single day.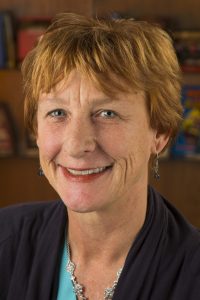 1. In your 20 years of teaching in the J-School, what are the experiences and accomplishments you are most proud of?
My accomplishments in the J-School that I'm most proud of are the Badger Report, the Audio Storytelling Class and the recognition of our student work.
The Badger Report is a course where we move into working newsroom mode. Students not only must quickly gain new skills, but re-think ways of creating a visual news message. How do you visualize stories about concepts, like the economy or health? It's a challenge. But then we take our work to Wisconsin Public Television studios, where we have a collaborative set-up. We produce a live streamed newscast from their studio. Students also are a part of a live event and the many, many elements that go into that. It's a lot but very gratifying.
The Audio Storytelling class was an idea I had as "Serial" became the podcast a few years ago. Learning how to "show us" a story though use of sound is another challenge. It's a different way of thinking but very creative, and quite frankly, fun.
Those two classes, along with the Principles and Practices of Reporting and the Long Form Video courses generate great content that get our students noticed by working professionals. We enter projects in student contests in Wisconsin and the Midwest and, in the past few years, have contributed a lot of good material, much of it winning reporting awards. And that is portfolio material which employers want to see.
2. What kind of advice do you give J school students who want to go into audio or video journalism?
Practice, practice, practice. And keep up with the news. Students should get out into the community and report about anything and everything. Talk to people. Write about it.
3. WHEN WE SAY "J-SCHOOL," WHAT DO YOU THINK OF?
When I hear J-School, I think opportunity. The J-School faculty and staff have supported projects and opportunities that I've been a part of. Students can take advantage of internships, coursework and events that you may not see in other places. This is a great place—seek out experience that adds to your learning.
You can read more about the Badger Report here.