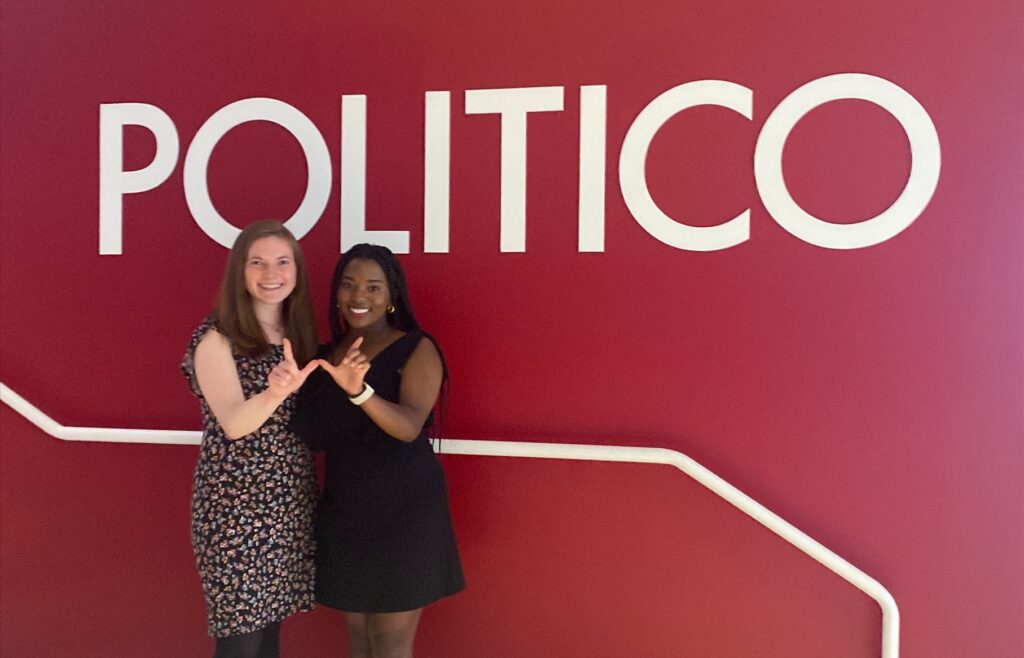 By Emily Knepple 
Tamia Fowlkes and Gaby Vinick, both SJMC class of 2022 graduates, will participate in the Summer 2022 POLITICO Journalism Institute. This 10-day program offers hands-on training and opportunities to learn from journalists in the biggest political newsrooms in the country. 
The institute will run from May 31 to June 10 and will include participants from political hubs throughout the country, including California, New York and Washington, D.C.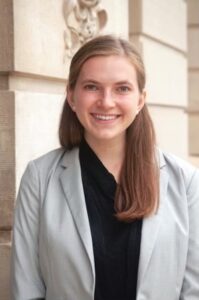 Vinick, a D.C. native, has grown up reading POLITICO and closely follows its political coverage. She shared she's excited to "see the city in a new light alongside such a talented team of journalists." 
Throughout her time at UW-Madison, she has worked at The Daily Cardinal, Madison Magazine, News Not Noise and PBS Wisconsin. She also founded UW-Madison's chapter of The Women's Network. 
Vinick is excited for the opportunities for mentorship and a chance to learn hands-on. "I've always been drawn to the public service aspect of journalism and find that the goals of this POLITICO program align with my career goals," Vinick said.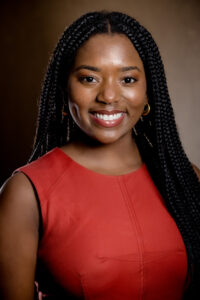 Fowlkes first heard about the program during her junior year from a professor who recommended she apply. 
"I wasn't selected that first time around but tried again this year and was successful," said Fowlkes. "I think it was a really great reminder that a rejection doesn't mean that you'll never get the opportunity and the way that I was able to build my skills and portfolio between those two applications was tremendous so it was really exciting to be selected." 
Fowlkes is currently an intern at the The Rachel Maddow Show, a student representative for the National Association of Black Journalists and a WISC-3 Reporting News Intern. Her time at UW-Madison has included a variety of different extracurricular activities that built her skill set as a reporter.
Political journalism intrigues Fowlkes, especially at what she calls the "tumultuous political moment" in which we are currently living. She values the work certain journalists do and their ability to "effectively articulate the weight of these issues to the public in a manner that is concise, straightforward and analytical."
"A lot of people, especially younger audiences, feel as if they can't engage in politics because they don't really understand or connect with the issues," Fowlkes said. "I hope this experience allows me to become more effective at doing that."
Both Vinick and Fowlkes shared it is an honor to be accepted into this program and they are excited to build their networks and develop their skills as journalists.
"I'm ready to tackle new challenges and excited to connect with seasoned professionals and student journalists around the country," Vinick said.  
"I feel so grateful for the team at POLITICO investing their time and energy into developing the next generation of journalists and being thoughtful enough to give us the space and opportunity to develop our skills," Fowlkes said.