The reporting concentration focuses on the skills needed to become a journalist across media platforms, informing the public about events and issues of civic importance. The reporting curriculum is not split into tracks focused on specific topics or media. Students instead gain the critical skills needed to be successful in any reporting environment or topic area, whether it be an online news site, printed newspaper or magazine, radio or television station, or social or other emerging media.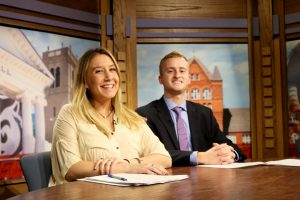 Our skills curriculum begins with broad training across the professional practice areas of mass communication and in widely applicable skills such as data analysis and visualization. From there, reporting students converge on a specialty with a foundational reporting course, followed by choice of advanced courses in specific areas such as in-depth and hyperlocal reporting, investigative journalism, electronic and broadcast news, opinion and analysis, and creative nonfiction. Advanced courses also are offered in areas relevant to both strategic communication and reporting, such as multimedia design, sports communication and magazine publishing.
Students in both the reporting and strategic communication tracks complete at least three communication theory or topic courses, such as history or law of mass communication, media and the consumer, mass communication effects, communication and public opinion, media and youth, health communication, international communication, political communication, communication research methods, literary aspects of journalism and communication-based service learning courses.
Where you can work
Online news sites and organizations, newspapers, magazines, local and network television stations and networks, radio stations and networks, internet companies, publishing houses, or any publication, online site or organization devoted to informing the public about current events or issues.
One Major, Many Career Paths
Reporting & Multimedia Journalism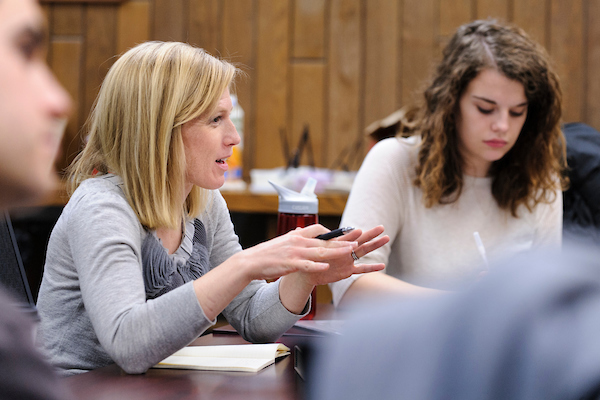 General reporting, investigative reporting, sports reporting, science, health and environmental journalism, creative nonfiction, videographer, video news producer, video project manager, video editor, social media, documentary production, podcasting, audio reporter, TV news reporting, magazine writing, editing and production
Job Duties
Produces and directs content for a variety of media and tells stories across media. Reports fairly and accurately. Conducts research. Writes and edits for a variety of media channels, including newspapers, radio, TV, magazines and online.
Relevant Skills
Written and verbal communication skills. Attention to detail. Tell stories by reporting and writing. Ability to use digital tools to tell stories. Video, audio and multimedia production. Ability to work under deadline pressure. Understanding of data and how to translate it into storytelling.