Congratulations to our 2022 James L. Baughman Senior Achievement Award Winners! These students were selected for their outstanding academic, professional and community service achievements.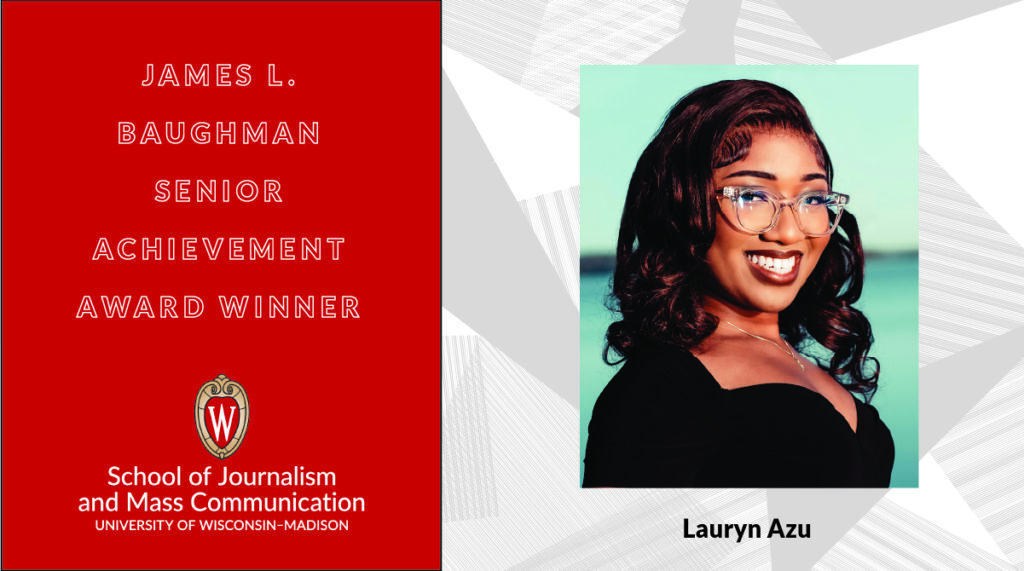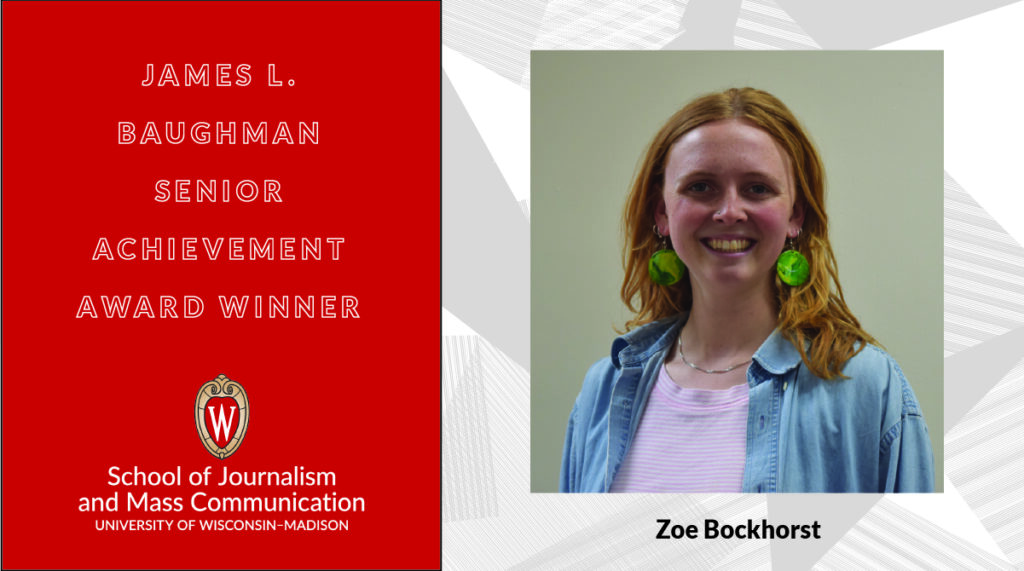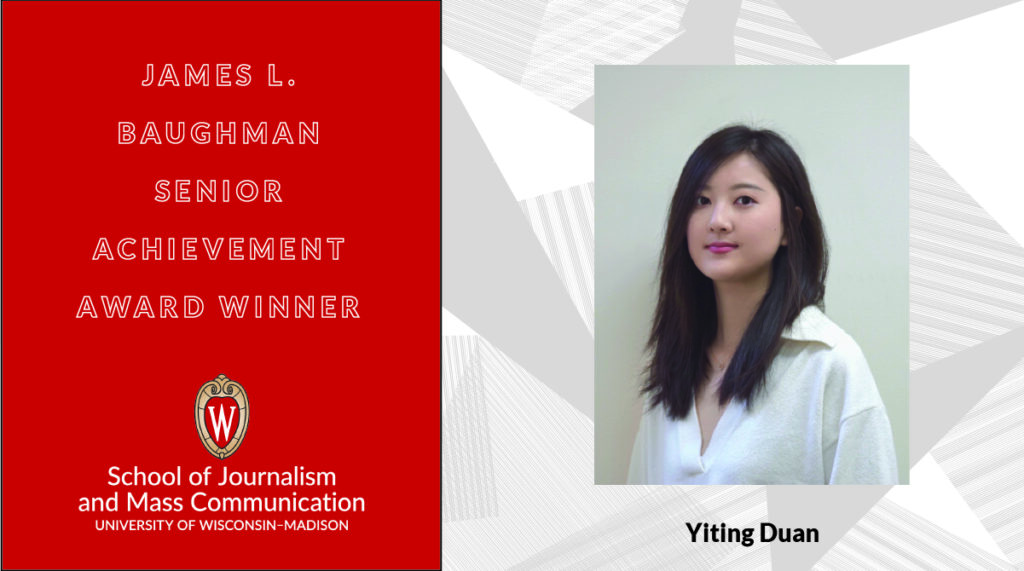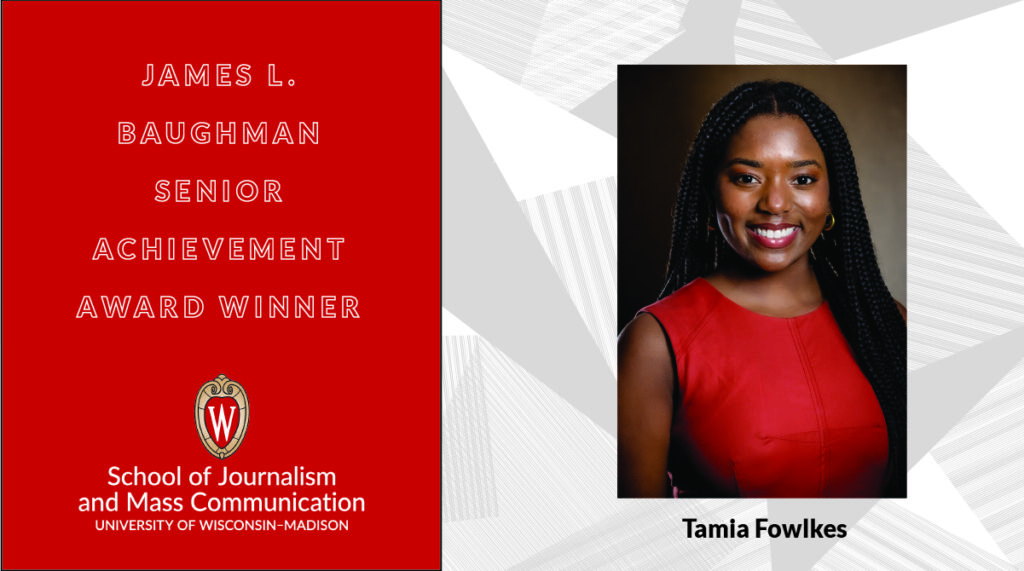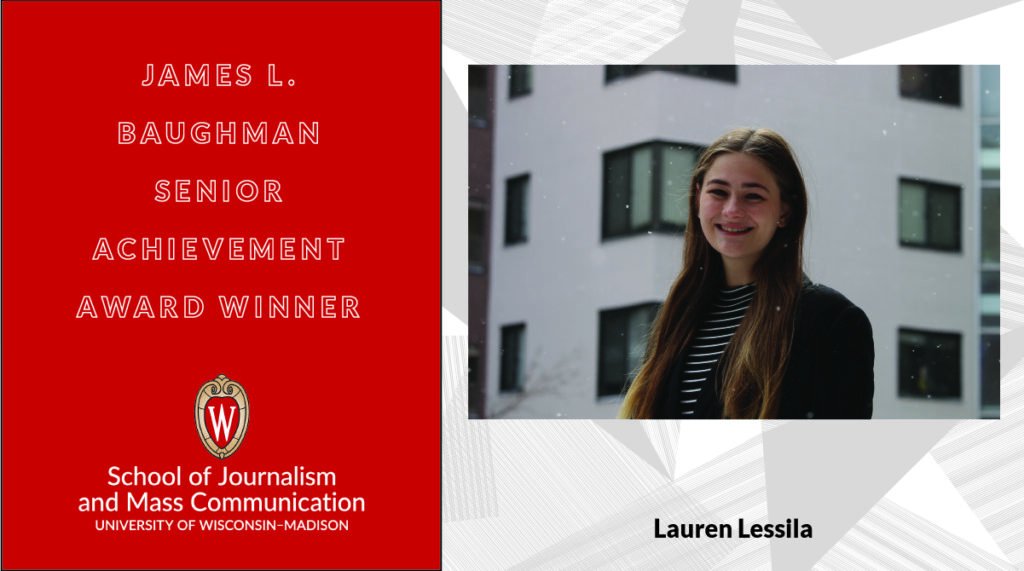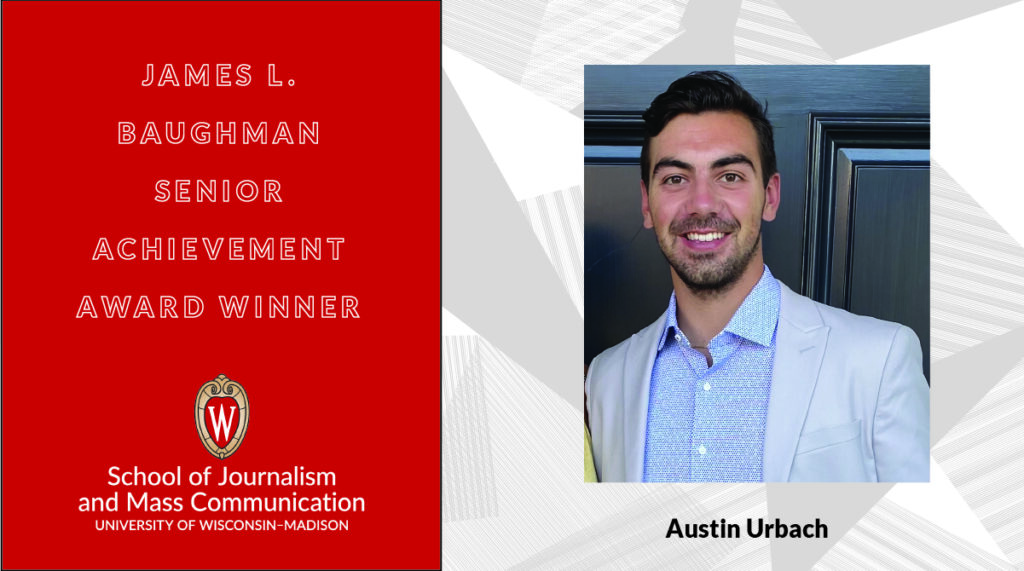 Congratulations also to our graduate students who received the SJMC Teaching Excellence Award and the Leadership Award.
The Teaching Excellence Award is presented in recognition of outstanding and inspirational teaching performance.
2022 Teaching Excellence Award Winners
Kiran Bhatia
Sang Jung Kim
Xining Liao
Gaofei Li
Macau Mak
Danny Parker
Jordan Sallis
Yiming Wang
The Leadership Award is presented in recognition of outstanding service as a leader and organizer of the Communication Crossroads Conference.
2022 Leadership Award Winners
Aman Abhishek
Linjie Dai
Zening Duan
Kevin Fleming
Jisoo Kim
Mengyu Li
Jessica Needle
Jillian Padgett
Tahereh Rahimi
All student award winners, along with our alumni award winners, will be honored at our Alumni Awards Ceremony on Friday, April 29.