By Laurel White (Research Writer, Office of Communications and Advancement, UW-Madison School of Education)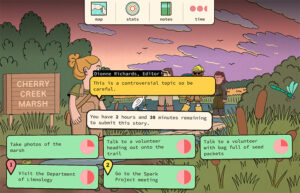 You're a fresh-out-of-college journalist and you have three hours to write a breaking news story about historic flooding in your new home, a small Wisconsin town known for its cherry festival.
City Hall won't provide a comment — a spokesperson refers you to a stale website. Volunteers helping with response efforts are wary of an outsider and won't agree to an interview or photo. The one woman who agrees to talk is more interested in telling you about her houseboat than what she's seen of the disaster. The clock is ticking, and your hopes of serving the community with a factual, engaging, and well-researched story about a very important event are dwindling by the minute.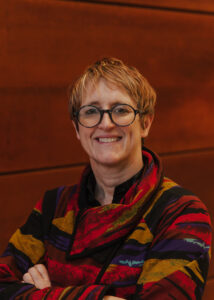 Oh, and you're hungry. You rushed out the door this morning, inspired by your tight deadline, and skipped your breakfast.
This scenario is familiar to many journalists working in today's often punishing media landscape. And that sometimes frustrating reality is exactly what UW–Madison's Field Day Lab and SJMC professor Sue Robinson were hoping to capture in its latest educational video game, Headlines and High Water.
The new game, released this week for free public use on Field Day's website, is aimed at giving middle school students crucial media literacy skills by allowing them to step into the shoes of a journalist, gaining insight into reporters' values, challenges, and what it takes to make — and recognize — quality journalism.