By Emily Knepple
School of Journalism and Mass Communication Board of Visitors member and UW alum Rob Master (Political Science BA'93) will return for the fall 2022 semester to teach J675: Media and the Consumer in the Digital Age. Master, who is the Vice President of Media and Integrated Marketing for Unilever, will bring his wide range of experience and expertise to the classroom and will explore the changing digital landscape and its impact on the marketing mix.
The course, which was also taught in fall 2021, teaches students about the complex marketing environment brands find themselves in today. In addition to the 30 years of experience he brings, Master brought in industry leaders from brands, agencies and media companies including Verizon, Edelman, Facebook, among others.
"It was fantastic to connect with students and hear their perspective on the future of the media and marketing landscape," said Jeni Gardner, VP of Media at Verizon.
Professionals offered students stories from their own career paths, and gave advice about entering the industry and the job search process.
"Each speaker had different thoughts and advice on finding internships, insight on different facets of the industry and how to give ourselves outside advantages while preparing to work in this industry, all while providing us with extremely impressive connections," said junior Ben Aschkenasy.
Aschkenasy shares that coming into this course, he struggled to see the place for himself within the industry. After completing J675, he says he has great ideas for where he wants to go in the future.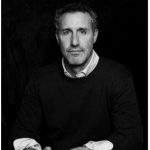 Throughout the class, Master used his own experiences to illustrate different types of jobs and show the complexities of the industry. As time progressed, Achekensasy said that it became easier to analyze the speakers because of the knowledge he was gaining from Master.
"His style of treating us as coworkers instead of students created an extremely comfortable and collaborative work environment," said Aschkenasy.
Sophie Brill, a senior in SJMC who is completing the Strategic Communication track and a certificate in Digital Studies, echoed similar sentiments of Master's commitment to his students. She described the lectures as engaging and fun.
Brill also found the guest speakers inspiring and a strong addition to the course content. "They added a whole other layer to our learning because we were then able to gain their perspectives and learn about their specializations as well, and not just any guest lecturers but some of the biggest names in the industry," said Brill.
Brill, who is graduating in May 2022, shared that J675 gave her a well-rounded view of the industry that she hopes to enter. Since the fall, she has already found ways to bring up lecture topics in interviews and has used the tips Master and other industry professionals offered throughout the semester. "Rob's teaching style and class at large proved that the J-School is capable of providing its students with the highest quality and relevant educational experience," said Brill.
"The class is focused on providing students with insight and understanding of the converging digital and marketing landscapes while preparing them for careers in the space with professional and life lessons from an array of industry leaders," Master said.
Students in SJMC will have the chance to learn from Master and other industry professionals this upcoming fall.
"I'm thrilled to be back at the School of Journalism and Mass Communication offering another semester of this course. The media environment is rapidly evolving, so as fun as it is to teach, I too have learned so much from my students as true digital natives," Master added.