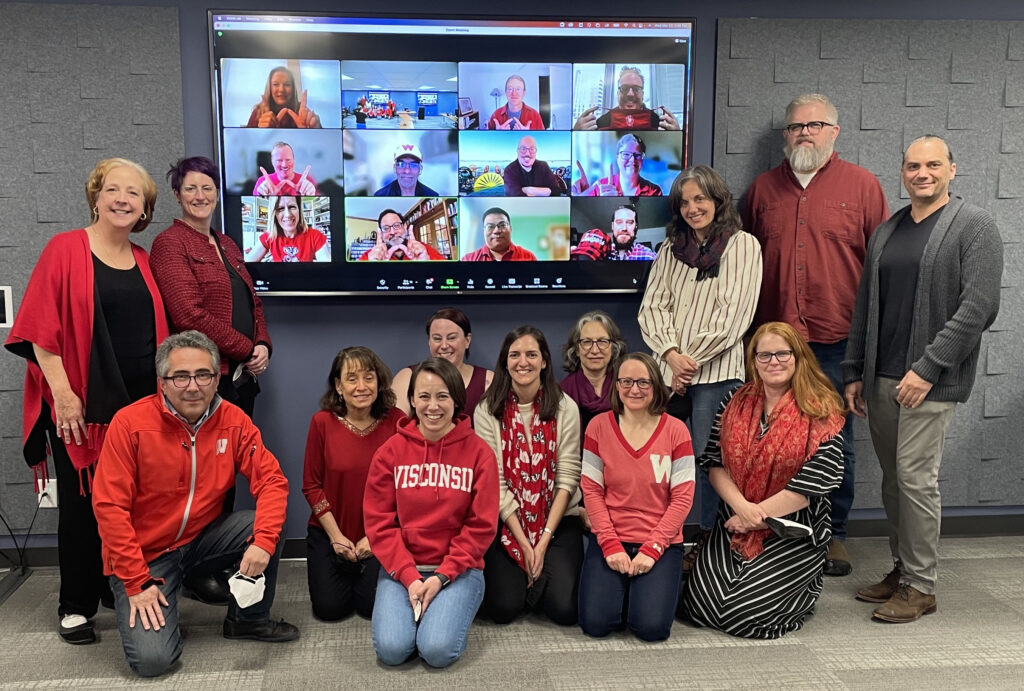 It's back! Day of the Badger is returning for 2022. Beginning Tuesday, April 5 at 9:30 a.m. CT through Wednesday, April 6 at 5:00 p.m. CT, you can give a gift to support students in the School of Journalism and Mass Communication.
In 2021, alumni and friends of the School raised $31,188 from 138 gifts. This year we think we can do even better! Thanks to a generous group of current and former Board of Visitors Members, when we reach 117 donors, we will unlock an additional $12,500, in honor of SJMC's 117th anniversary this year.
Gifts given to the J-School during Day of the Badger go toward the annual fund, which help support students in a variety of ways, including our Baughman Senior Achievement Award scholarships, facilities and equipment upgrades, and hosting events like our graduation celebration.
Join us Tuesday, April 5 for Day of the Badger 2022! Wear red, give back and support the J-School. You can join the conversation on social media using the hashtag #DayOfTheBadger.