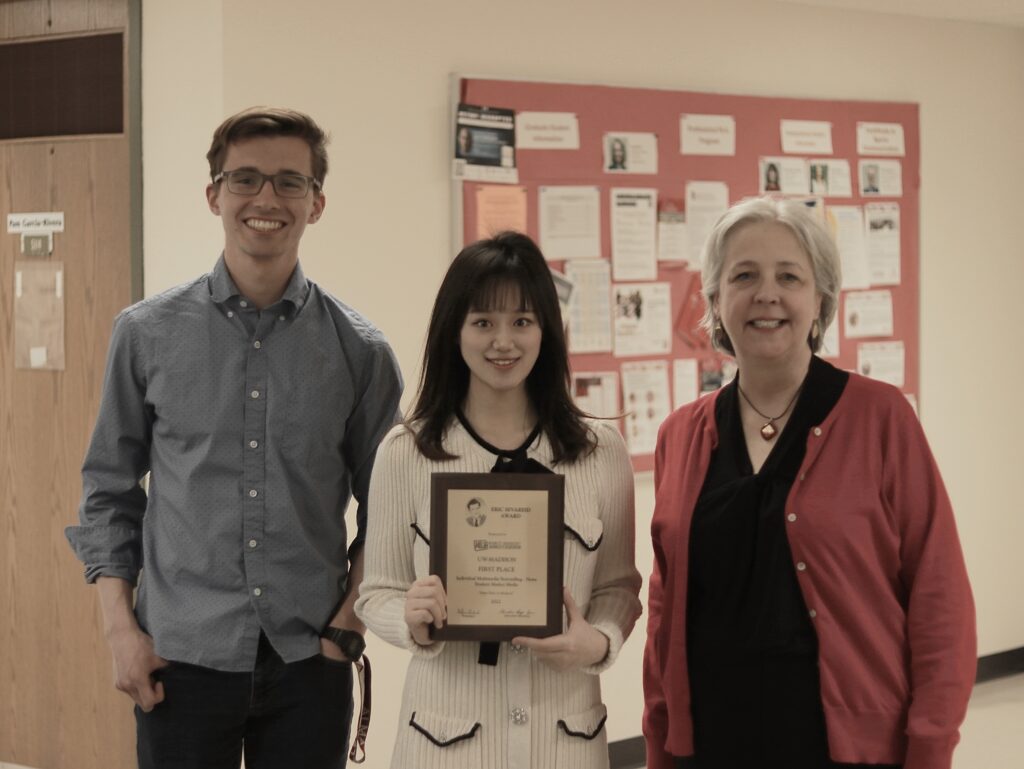 School of Journalism and Mass Communication junior Xinlin Jiang won a first place award in individual multimedia storytelling at this year's Midwest Broadcast Journalists Association Eric Sevareid Awards.
The contest honors the best work by journalists and news organizations throughout the Midwest.
Jiang won for her individual story project in J202: Mass Media Practices, taught by Kathleen Culver. Her project, titled "Asian Hate in Madison," focused on incidents of Asian hate, protests and microaggressions in the city of Madison.
"I really wanted to win this prize to let more people know that Asians go through a lot of microaggressions and Asian hate," Jiang said. "I wanted to join together to build a more welcoming and diverse atmosphere, not only at our university but all over the United States."
The project was partially inspired by Jiang's own experiences with microaggressions. One of her goals was to point out that sometimes Asian hate is not always expressed in obvious ways.
After Jiang received her award, she was excited to share the news with her professors.
"I really appreciate the J-School and all the professors I've met," Jiang said. "They've congratulated me, which makes me feel so blessed and so happy, and I just cannot say thank you enough to them."