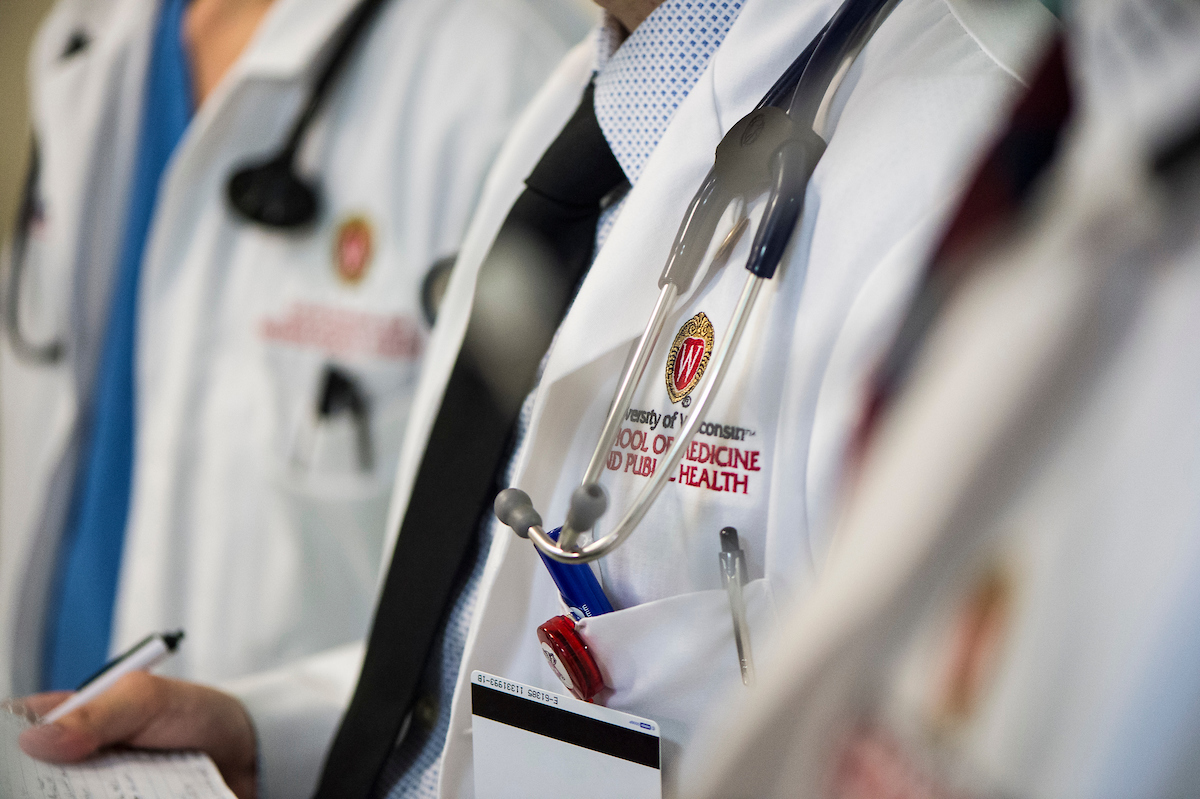 The University of Wisconsin has a long tradition of quality education, strong community and dedicated service. These principles are all key to the Wisconsin Idea: that education should influence people's lives beyond the boundaries of the classroom.
At the UW-Madison School of Journalism and Mass Communication, our faculty and students consistently and creatively exemplify the Wisconsin Idea in their classes, research, projects and more. Through collaboration within the department and with others throughout the University, SJMC is committed to having a positive impact in our community.
In response to the COVID-19 pandemic, a team of more than 30 faculty, staff and students from a range of departments and organizations, including SJMC, came together to put the Wisconsin Idea into action. They created COVID-19 Wisconsin Connect, a free desktop and mobile app that provides accurate information, social support and helpful resources to Wisconsinites.
Funded by The Wisconsin Partnership Program through the School of Medicine and Public Health at UW-Madison, the app was built by adapting existing technology developed by the Center for Health Enhancement System Studies (CHESS).
"This takes the Wisconsin Idea to a whole new level," said Dave Gustafson, Jr., CHESS project manager and IT director. "University, government and community organizations came together in a short period of time to make this happen."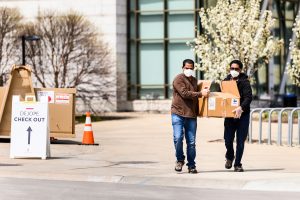 The app features moderated discussion rooms, information on COVID-19 prevention and protection, coping techniques, and a resource center. Many app features are the result of collaborative partnerships, including audio meditations created by Healthy Minds Innovations, "All About COVID-19" health information from the Wisconsin Department of Health Services and the COVID-19 Fact Checker developed by the Center for Communication and Civic Renewal (CCCR) within SJMC.
"Our team of faculty and students scour public Wisconsin social media conversations to determine which bits of potential misinformation are most prevalent in our state," said Mike Wagner, SJMC Professor. "Then, we find reputable fact-checks that have been published on those topics and tailor them to our app and website so that Wisconsinites know what is true about COVID-19."
To promote adoption of the app, SJMC faculty and students formed a virtual communications agency to coordinate a statewide marketing launch, which includes targeted outreach to groups at higher risk of severe illness from COVID-19, such as older adults, and Black and Latino communities.
"This has been a real wild ride," said Doug McLeod, SJMC Evjue Centennial Professor. "The students stepped up to the plate and made a huge impact on this project in just a few short weeks – all while attending their classes. It has been a real trial-by-fire experience."
Getting the app into the hands of users is an ongoing effort. SJMC students and faculty on the communications team are designing public relations campaigns, social media messaging and influencer materials to boost awareness and engagement with the app, to put the Wisconsin Idea into action and directly benefit the communities that need it most.
"I have loved working virtually alongside my professors and peers," said Allyson Konz, a junior studying journalism and graphic design. "It's given me a sense of purpose and community in such an unpredictable time. Knowing that this will really help Wisconsinites makes all the hard work worth it."
As the state of Wisconsin begins to reopen and the University of Wisconsin announces its plans for the fall semester, accurate information about COVID-19 is increasingly important. The COVID-19 Wisconsin Connect app is available for free on the web, the App Store for iOS and Google Play for Android.