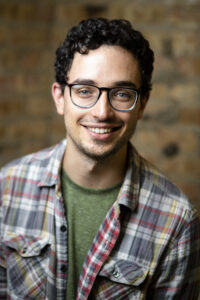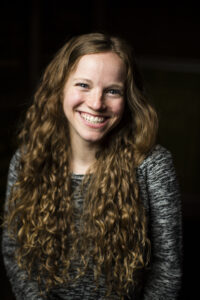 Names: Ethan Krupp and Sammy Pepper
Title and Organization: Partners and Co-Founders at A La Carte Media Consulting
Graduation Year and Degrees:
Ethan: 2012;  B.A.s in Journalism (strategic communication) and English
Sammy: 2011; B.A.s in Journalism (strategic communication) and International Studies
J-School alums Ethan Krupp (BA'12) and Sammy Pepper (BA'11) are proof that J-School Badgers are better together. Krupp and Pepper met in 2011 during the early days of their careers in Chicago and through several projects together, realized that their work styles and skills were evenly matched. After years of working separately, the two joined forces in 2018 to found SPEK Consulting, a marketing and communications consultancy. Together, they worked to build their business and execute their strategies at the highest level for their clients. Their hard work paid off this year when they announced in early October that SPEK Consulting would be merging with A La Carte Media Consulting. The opportunity will allow Krupp and Pepper to elevate their client offerings and create tailored media strategy solutions across a variety of industries. Krupp and Pepper recently shared their proudest moments during this transition as well as their advice for current J-Schoolers.
When it comes to your work at SPEK Consulting and this new partnership with A La Carte Media Consulting, what are you most proud of?
Ethan: Partnership is the keyword to me. Clients come and go. Projects wrap up. Mine and Sammy's partnership needs to stay healthy, and I'm so grateful that five years in, we're still good!
Sammy: The care and attention we've given to every client that's come our way, no matter how big or small the project is.
What's the best advice you have for a J-School student who wants to do what you do?
Ethan: Whenever someone asks if you can do something, say yes and then figure out how to do it.
Sammy: Don't wait for opportunities to find you – put yourself out there and find them!
What is your favorite J-School memory?
Ethan: Sheriff Alice Tompkins. I spelled her name wrong six times on an assignment. Negative 60% on that one…
Sammy: My time on Curb Magazine
BONUS: When we say "J-School," what do you think of?
Ethan: J202 – To this day I think about it often, relying on lessons I learned 12 years ago. It taught me how to think like a strategist.
Sammy: The J-School gave me the opportunity to learn through hands-on projects, connected me with mentors and inspiring peers, and taught me skills I still use daily.