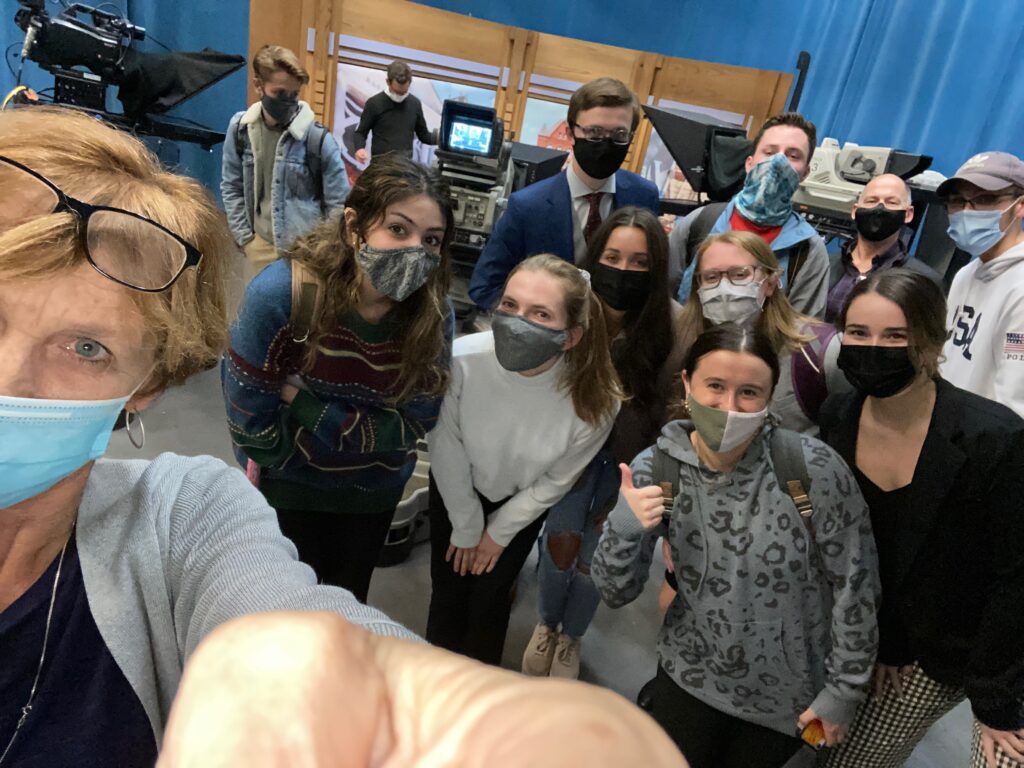 By Emily Knepple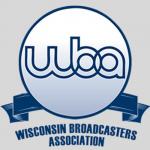 The Wisconsin Broadcasters Association has selected four students to receive scholarships this year at the WBA student seminar on March 5. The scholarships are awarded to students studying broadcast journalism in Wisconsin. 
This year, two UW-Madison J-School students will be recognized for their exceptional work and commitment to the field. Gaby Vinick and Kim Leadholm will accept their awards at the ceremony, which will be held in person at the Madison Marriott West.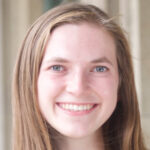 Vinick, a senior studying journalism and political science, is the 2022 recipient of the Morgan Murphy Media Scholarship. Growing up in the Washington D.C. area, Vinick shared news has always been a part of her life. "It's such a privilege to learn, share and empower others with knowledge to drive change and give voice to the underrepresented," said Vinick. 
She finds inspiration in many female reporters including Abby Phillip from CNN and her boss, Jessica Yellin, the founder of News Not Noise, an online organization with the mission to "break down the news in a digestible, empowering way." 
In addition to working at News Not Noise, Vinick has worked at the Daily Cardinal and Madison Magazine. She also introduced the UW-Madison chapter of The Women's Network, a national collegiate women's networking organization that helps connect students with female industry professionals across many industries.
Vinick gained broadcasting experience in her video journalism class that produces the Badger Report, a biweekly newscast produced by students in Journalism 425. "I realized there are so many directions you can go in with some multimedia experience, and I look forward to growing as a writer and storyteller in the future," shared Vinick. 
In that same video journalism class, Vinick learned about the awards from her professor, Distinguished Teaching Faculty Pat Hastings. "She has always encouraged me to chase after my ambitions, and I'm immensely grateful for her support," said Vinick. 
This award will provide Vinick with financial assistance as she navigates the start of her career in journalism. She's looking forward to connecting with students and leaders around Wisconsin at the student seminar.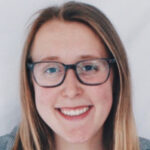 Kim Leadholm is the 2022 David L. Nelson Scholarship recipient. Leadholm is a senior studying both journalism and political science. 
With aspirations to become a multimedia journalist, she is a current intern on Here & Now on PBS Wisconsin, a communications intern for the Wisconsin Institute for Discovery and a communications intern for Habitat for Humanity of Dane County. She also writes for The Badger Herald. 
Like Vinick, Leadholm heard about the scholarship through Hastings. The process, Leadholm shared, was simple and she's been "lucky to work with really great people who were kind enough to write letters of recommendation and support me through this process." 
Described as "energetic, enthusiastic and can-do," Leadholm showed a passion for journalism in high school and has continued to strengthen her resume since, according to the WBA website.
Leadholm shared that she wasn't holding her breath when applying but decided to give it a shot. "I feel incredibly honored and happy to receive this scholarship," said Leadholm. 
She has plans to graduate and start working in May and hopes that the scholarship will help her as she begins her career.