Advisor Sandra Kubat shares advice for prospective applicants ahead of upcoming information sessions.
The application for admission to the School of Journalism and Mass Communication for Spring 2023 is open now until the application window closes on December 1. Ahead of upcoming admission information sessions, SJMC Academic Advisor Sandra Kubat sat down to share five resources students can use to strengthen their applications. 
1. Learn more about the application with upcoming information sessions
The information sessions will break down the application and include speakers such as Pam Garcia-Rivera, a career advisor in Media, Information & Communication, and Matt Herman, the advisor for the Sports Communication certificate program. The sessions will also feature a mixture of current journalism students across the School's two  tracks of reporting and strategic communications.
"I'll be hosting the information sessions and I strongly encourage students to attend one of them. People are welcome to pop in on a couple more if they'd like."
"They will get to hear from a couple of student testimonials about their experience, advice they have for students who are applying, how they're involved in extracurricular activities, where they want to go in their career, and how they've evolved since they started within the J-School." 
Admission information sessions are scheduled on the following days: 
Wednesday, Nov. 2, 6-7 p.m., 5055 Vilas Hall

Friday, Nov. 18, 12-1 p.m.,

Zoom webinar

Monday, Nov. 28, 12-1 p.m.,

Zoom webinar
2. Edit your personal statement with the Writing Center
To focus on clarity and concision in the application's materials, Kubat recommends using the Writing Center.
"One of the elements that we look at with the statement of interest in the major is your writing style. Can you write, down to the nitty-gritty of things like proofreading, and spelling, but also can you be concise? It's only 550 words or fewer that you have to say why you want to be at the J-School and how this major is going to help you meet your goals."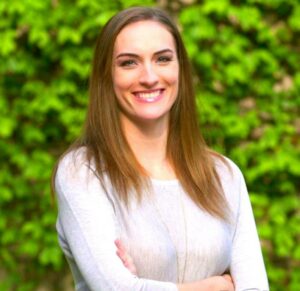 "The Writing Center has gone through many years' worth of applicants to the J-School and those statements of interest in the major, so they're well-trained in how to look at those documents and be able to give you that extra pair of eyes on the material before you submit."
The Writing Center provides options for in-person, virtual and written feedback. Students can make writing center appointments and view the schedule for upcoming weeks here.
3. Reach out to J-School advisors for general questions on the application process
For general questions about the J-School application process, both Pam Garcia-Rivera and Kubat are available.
"What I think is amazing about Pam is that she's a dedicated career advisor for J-school students and applicants, so she is happy to, and has already started to, meet with prospective students to look over their resumes. I think in particular, what she can do is really look at a resume and see, 'how can we bring out elements of your background that may be related to reporting or strategic communication and make sure it's really obvious to the admissions committee when they review the materials?'"
Pam is available at pgarciariver@wisc.edu or on Starfish. Kubat is reachable at sandra.kubat@wisc.edu or on Starfish.
4. Review your resume with SuccessWorks
Kubat noted that applying to a major may be the first time some students are creating a resume. The College of Letters & Science SuccessWorks provides resume samples and tool guides as a starting point. 
"Having that focused time with Success Works to just spend time on your resume and provide that dedicated one-on-one assistance to make sure that the beginning of this incredibly important document that will follow you throughout your career and evolve starts off strong, I think is very much worth that time investment. It's a new exercise, and making sure that your resume is current is going to help you not only with the journalism application but also for your own career as a whole."
SuccessWorks offers appointments for 15-minute express advising, online resume feedback, general career advising and more in-depth career community advising. Students can make an appointment with SuccessWorks here.
5. Speak with SJMC faculty and hear from current students about what the two tracks of study in the School look like 
For remaining questions about strategic communication and journalism classes and paths at UW, Kubat recommends students contact J-School faculty and TAs.
"What I love about the faculty and staff at the J-School is that they're very accessible. From the top down you can speak to anybody and they're willing to answer any questions. TAs are also available to assist with questions at the information session and prospective students will get to hear a couple of current students' testimonials about their experience and advice they have for students who are applying, how they're involved in extracurricular activities, where they want to go in their career and how they've evolved since they started within the J-School. This is a very open-door school; I would say if anybody has questions, concerns, or is unsure about what to do, there are a lot of people willing to help."
Contact information for J-School faculty and staff can be found here.
The SJMC application is due Dec. 1 at 11:55 p.m. central time. To apply, applicants must have completed 24 credits by the time of admission and completed or be enrolled in J201:Introduction to Mass Communication. Full details on the application can be found here.
Students can find more information about the School on the SJMC website.