Ayellet Pelled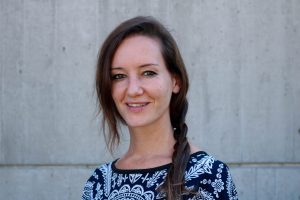 Ayellet Pelled is a PhD student in the School of Journalism & Mass Communication. Her research interests reside on the Intersection between Media Effects, Social Psychology, and Political Communication. She focuses on the underlying mechanisms of misperceptions and biases in information processing, especially biases that lead people to misinterpret each other's behavior.
Her previous work dove into the relation between selective exposure and political tolerance, new media platforms, video games, visual & nonverbal communication, impression formation, attitude change, and factors that influence personal judgment and decision-making processes.
Ayellet received her M.A. in Communication Research from the Department of Communication, at the University of Haifa, Israel, while working with her amazing adviser, Prof. Yariv Tsfati. She also holds a double B.A major in Communication & Fine Arts, from the University of Haifa, and a Diploma in Graphic Design for Web & Marketing, from the John Bryce College in Tel-Aviv, Israel.