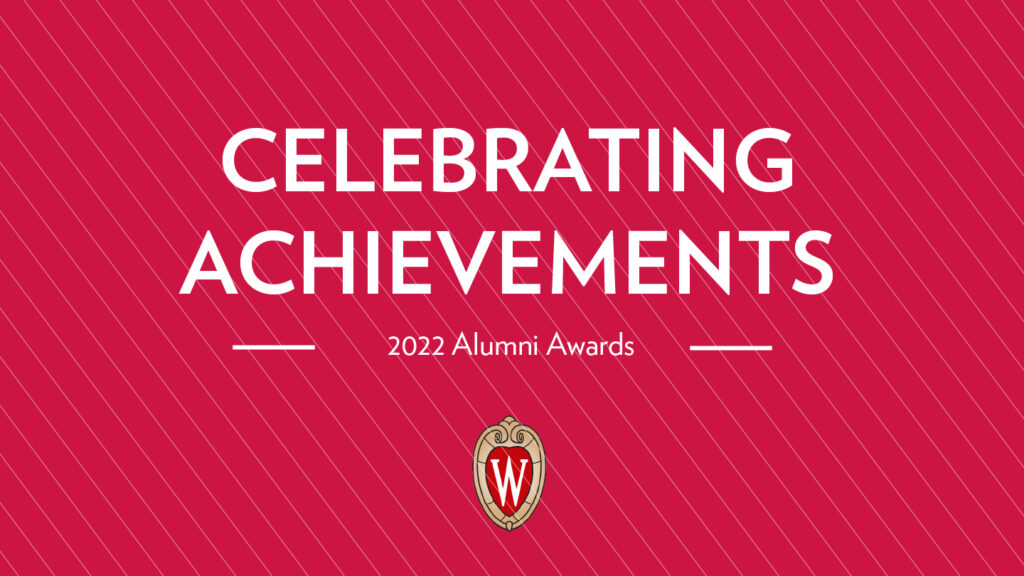 Our 2022 Alumni Awards Ceremony will take place on Friday, April 29.
This year's alumni award winners represent a variety of professions, including accomplished researchers and teachers, journalists, entertainment professionals and communicators. Please join us in honoring this outstanding cohort of winners. The J-School could not be prouder. On Wisconsin!
DISTINGUISHED SERVICE AWARDS
Each year the School honors outstanding alumni. Faculty select award winners based on their achievements in all fields of journalism and mass communication.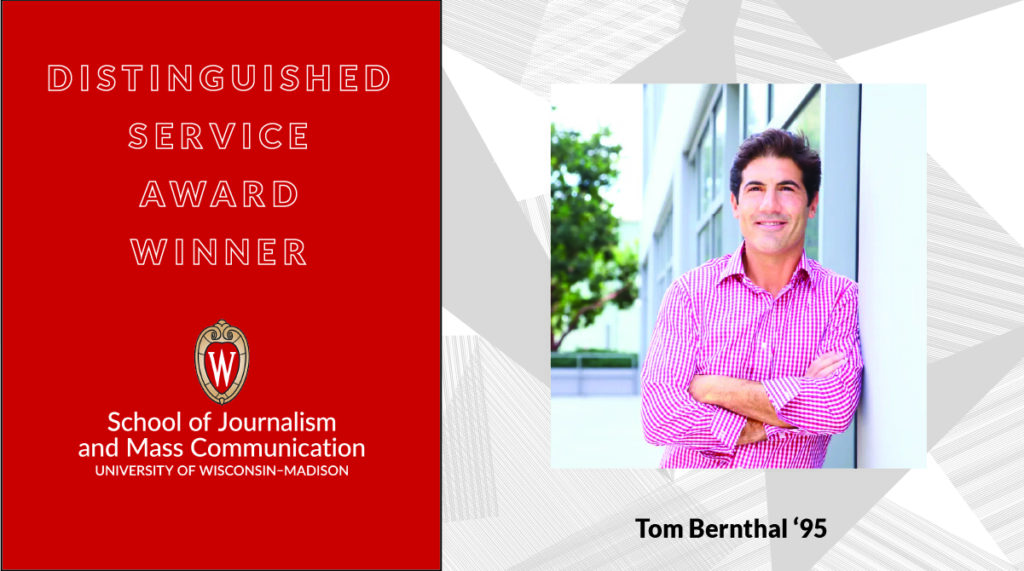 Tom Bernthal is the founder and ex-CEO of Kelton Global, a consumer insights and strategy consulting firm, which was acquired in 2018. Tom founded Kelton after working as an intern on the Communications Team in the Clinton White House, and then as a producer for NBC News, where he won the coveted Emmy Award for Breaking News Coverage and News Storytelling. Read more about Tom's unique career journey.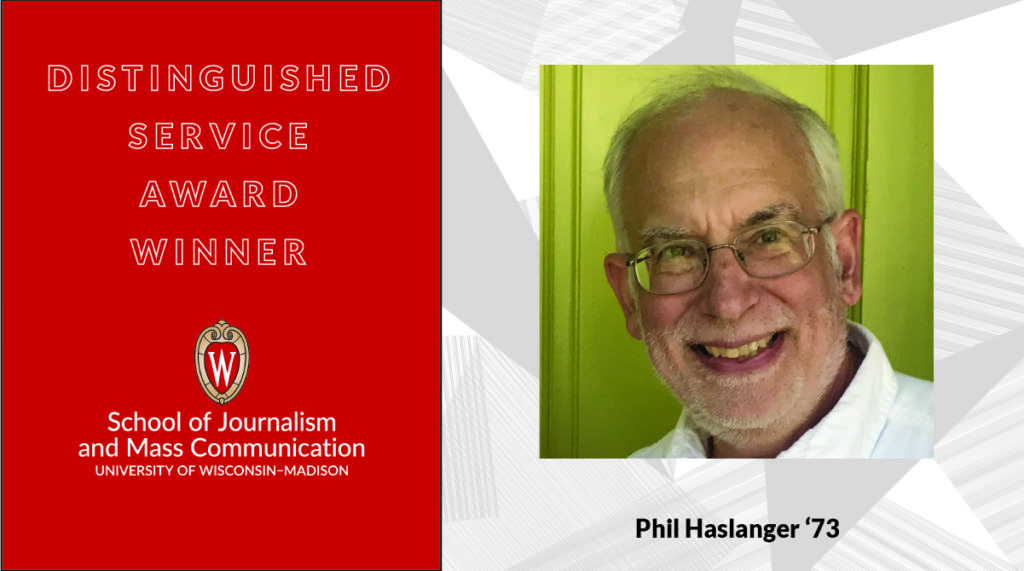 Phil Haslanger is chair of the Center for Journalism Ethics Advisory Board. He spent a long career as an accomplished journalist, including covering the 1972 presidential election for The Daily Cardinal and 35 years at The Capital Times in a variety of roles, including helping launch the newspaper's website in 1995. After leaving Cap Times, he became an ordained minister in the United Church of Christ. Read more about Phil's journey in journalism.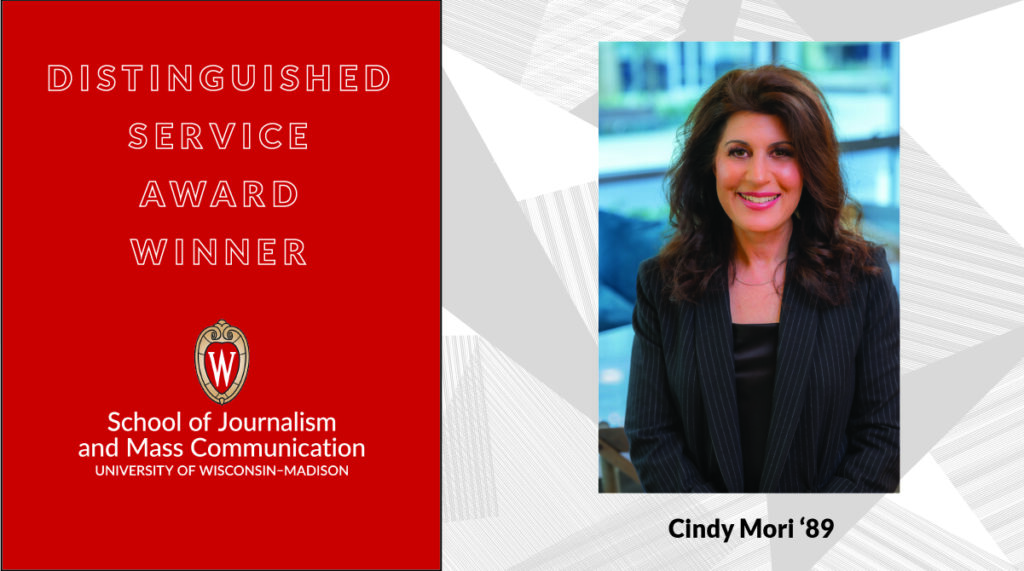 Cindy Mori is an award-winning media professional with more than three decades of experience. As VP, Global Talent Management and Talent Development for Warner Bros. Discovery, she manages corporate talent booking for all Warner Bros. Discovery networks and platforms, including Discovery Channel, OWN, HGTV, Food Network, TLC and discovery+. Read more about Cindy's groundbreaking career in entertainment.
RALPH O. NAFZIGER AWARD
This award is named for the late Ralph O. Nafziger, who was director of the school from 1949 until his retirement in 1966. Nafziger built an international reputation as a leader in journalism education. The honorees receive recognition for showing remarkable professional initiative and promise within 10 years of graduation.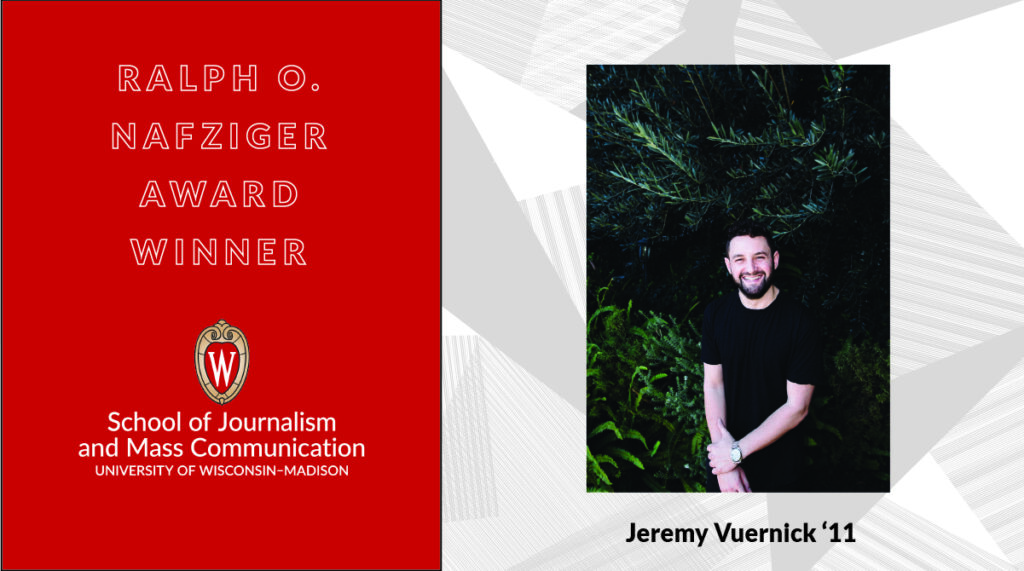 Jeremy Vuernick is the President of A&R at Capitol Music Group, one of the world's leading music companies. Based in Hollywood, California at the iconic Capitol Tower, he is responsible for working with the company's roster of artists which include Halsey, Paul McCartney, Sam Smith, Katy Perry, Lewis Capaldi, Marshmello and many more. Read more about Jeremy's meteoric rise in the music industry and listen to a playlists of artists he's worked with during his career so far.
HAROLD L. NELSON AWARD
This award is given for distinguished contribution to journalism and mass communication education. The award is named for Harold L. Nelson, director of the School of Journalism from 1966 to 1975. Recipients have taught in some of the most distinguished journalism programs in the nation.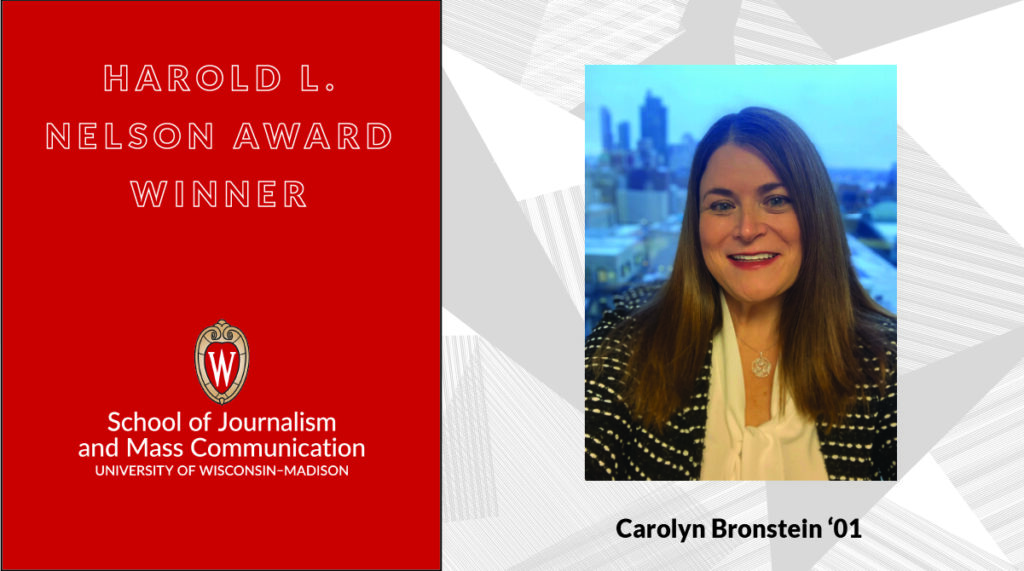 Carolyn Bronstein is the Vincent de Paul Professor of Communication and Media Studies in the College of Communication at DePaul University. Bronstein is a feminist media scholar with research interests in gender and sexuality studies, women's movement history, media and new technologies, and the structural conditions affecting women's participation in cultural and creative industries, especially advertising. See our infographic about how Carolyn's time in the J-School impacted her teaching and research.
SHARON DUNWOODY AWARDS
The Sharon Dunwoody Early Career Award recognizes distinguished achievement in teaching and research within 5-10 years of graduation from the PhD program.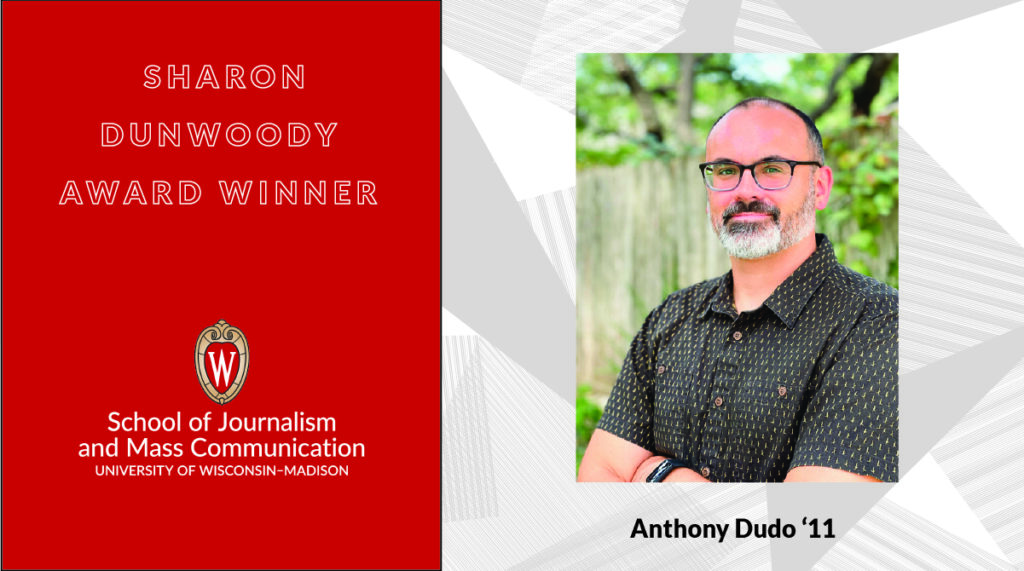 Anthony Dudo is an associate professor in the Stan Richards School of Advertising and Public Relations at the University of Texas at Austin. He researches the intersection of science, media and society. He is particularly interested in scientists' public engagement activities, media representations of science and environmental issues, and the contributions of informational and entertainment media to public perceptions of science. See our infographic about Anthony's early career achievements.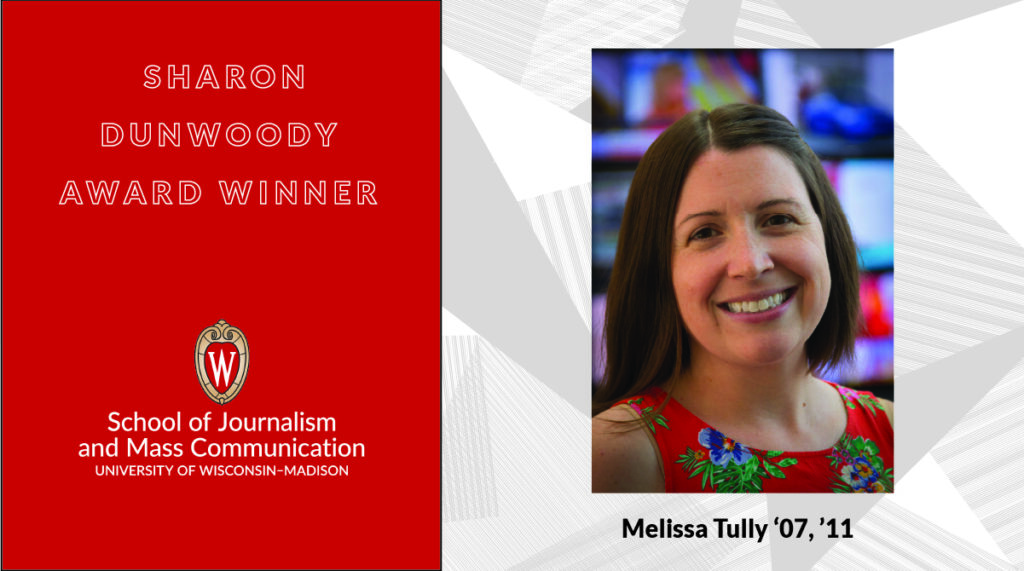 Melissa Tully is an associate professor in the School of Journalism and Mass Communication at the University of Iowa. Her research interests include news literacy, audience studies, misinformation, civic engagement and African media studies. See our infographic about Melissa's achievements and publications.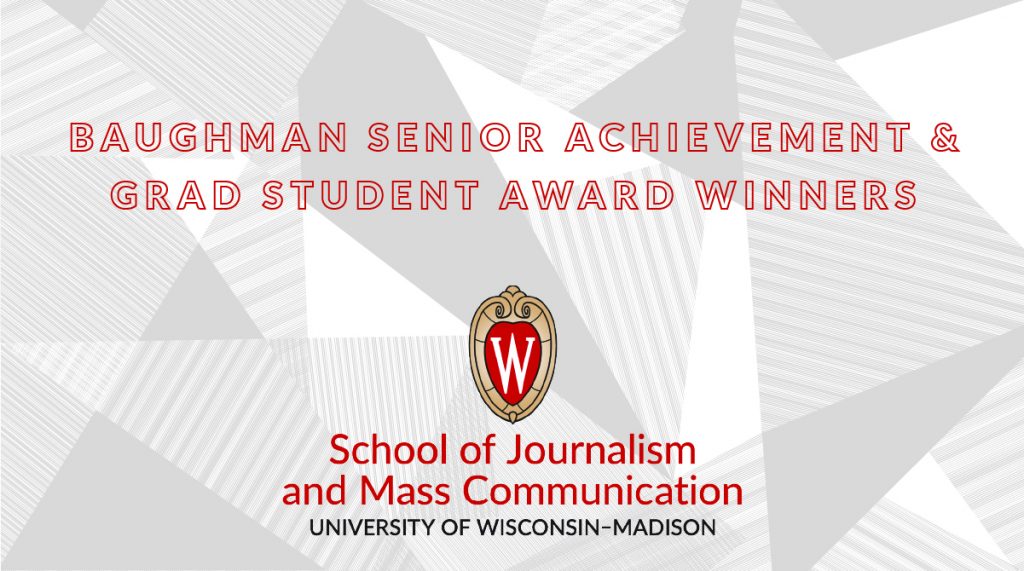 Our James L. Baughman Senior Achievement Award Winners and Graduate Student Award Winners are also being honored at the Alumni Awards Ceremony. See the 2022 recipients of these awards.